Severity
High
Analysis Summary
The US State Department offered a $10 million prize for information on five prominent Conti ransomware members, including the first public appearance of one of the members.
The Rewards of Justice programme is a US Department of State initiative that offers monetary rewards for information about threat actors damaging US national security.
According to Wired, who first report this news, the State Department is reportedly interested in knowing the members' physical locations as well as their travel and vacation schedules. This is the first time the US Government has shown the face of a Conti associate identified as "Target."
"Today marks the first time that the US government has publicly identified a Conti operative," says a State Department official who asked not to be named and did not provide any more information about Target's identity beyond the picture.
Up to $10 million in incentives are being offered by the State Department for information relating to Conti operator and the other four members known as "Tramp," "Dandis," "Professor," and "Reshaev."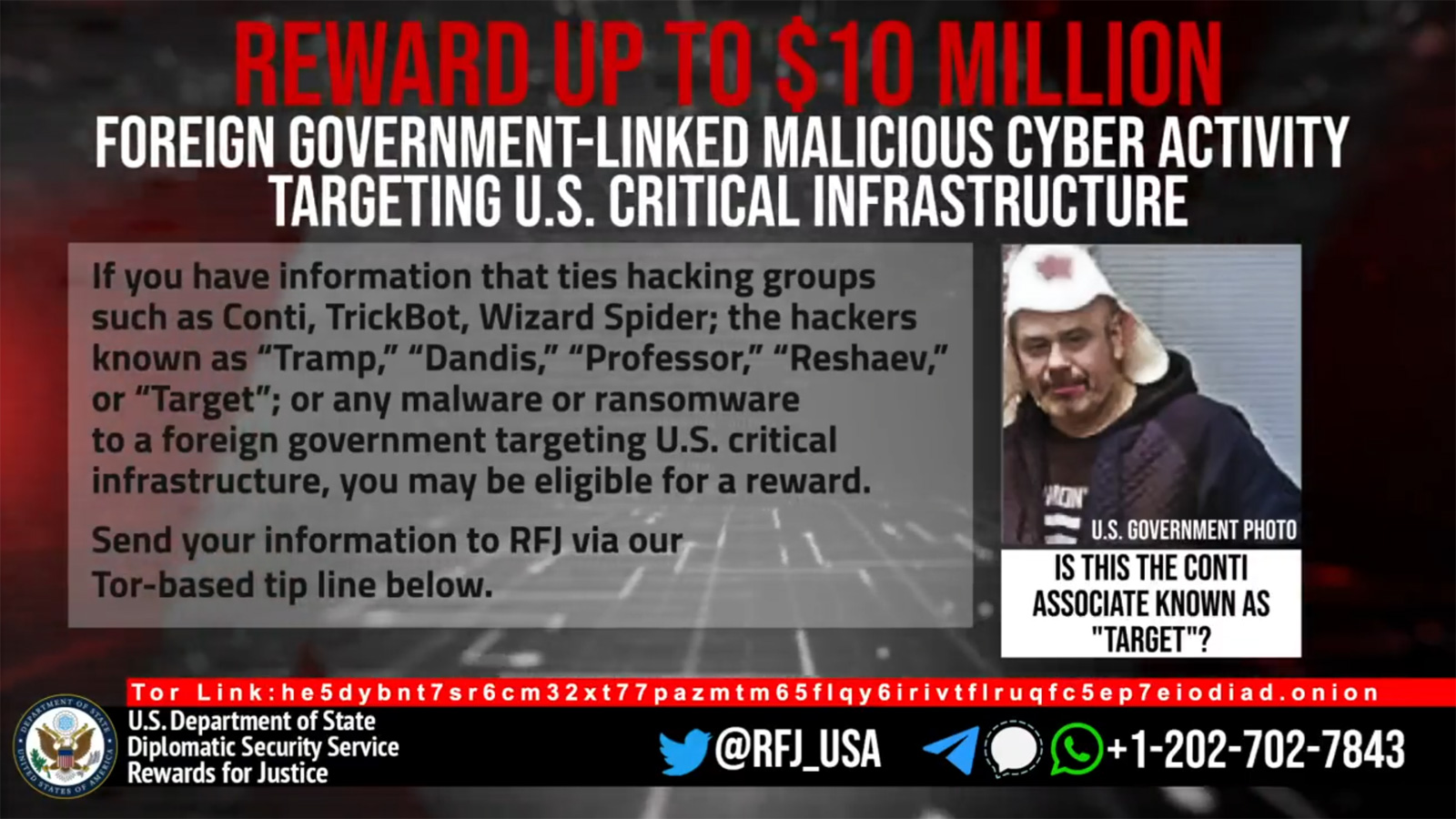 The Conti Ransomware operation is believed to have involved over 1,000 attacks globally and received over $150 million in ransom payments.
A Ukrainian researcher released 60,694 internal chat messages from the Conti ransomware operation in February as well, following the group's declaration of support for Russia.
Rewards for information on additional threat actors, such as the REvil ransomware gang, the Darkside gang, the Evil Corp, and the APT groups with ties to North Korea are also offered through the Rewards of Justice initiative.