Severity
Medium
Analysis Summary
Following samples of Lazarus group, a state-sponsored threat actor targeting financial organizations for their gains have been active again and actively targeting different organizations via phishing emails dropping malicious word documents which enables macro when downloaded and executed. Previously these campaigns were specifically crafted to target Russian organizations but now they've shifted their tilt towards Asia pacific region.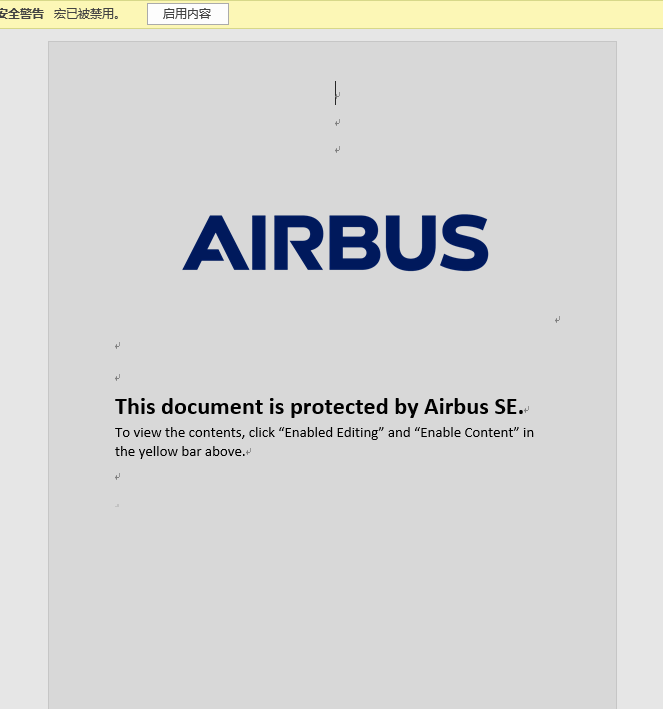 Impact
Information theft and espionage
Data exfiltration
Exposure of sensitive data
Indicators of Compromise
Filename
airbus_job_opportunity_confidential[.]doc
MD5
4fb3bd661331b10fbd01e5f3e72f476c
b7dbb3bef80d04e4b8981ab4011f4bfe
SHA-256
294acafed42c6a4f546486636b4859c074e53d74be049df99932804be048f42c
3b33b0739107411b978c3cbafb312a44b7488bd7adabae3e7b02059240b6dc83
SHA-1
905f448dec32c96f5aa887a5085450f35381de5e
8a3cad10d3f3fa07be7752296b017b6a367082c0
Remediation
Block all threat indicators at your respective controls.
Search for IOCs in your environment.
Always be suspicious about emails sent by unknown senders.
Never click on links/attachments sent by unknown senders.