Severity
High
Analysis Summary
Kimsuky is believed to be a North Korean-based threat group who have been operating since the latter half of 2013 with many campaigns being attributed to the group. The group is also known by other names including Velvet Chollima and Black Banshee. The group is using fake Microsoft page as an attachment and luring users to click on the document to enable macros which would later be used for information theft and espionage.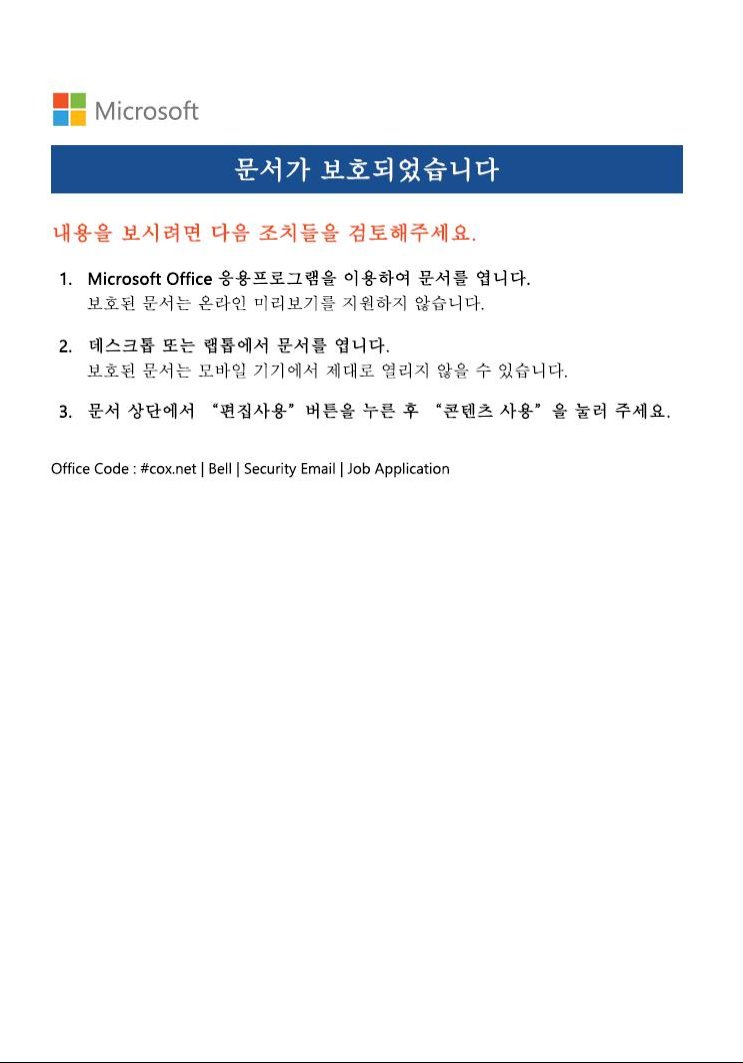 Impact
Information theft and espionage
Indicators of Compromise
Filename

MD5

21b72a6ed58db07a7f7c16372c3422e2
SHA-256
e46887db62f3ee5583587531358e1b70cc8a171067fa4e1ae3e6693f7f9fc938
SHA1
9b6d96909a1ee359ec9b15e0e217fcf07a5d1ee0
Remediation
Block all threat indicators at your respective controls.
Search for IOCs in your environment.