Severity
Medium
Analysis Summary
New tools attributed to the Russia-linked Gamaredon hacker group include a module for Microsoft Outlook that creates custom emails with malicious documents and sends them to a victim's contacts. The threat actor disables protections for running macro scripts in Outlook and to plant the source file for the spearphishing attacks that spread malware to other victims.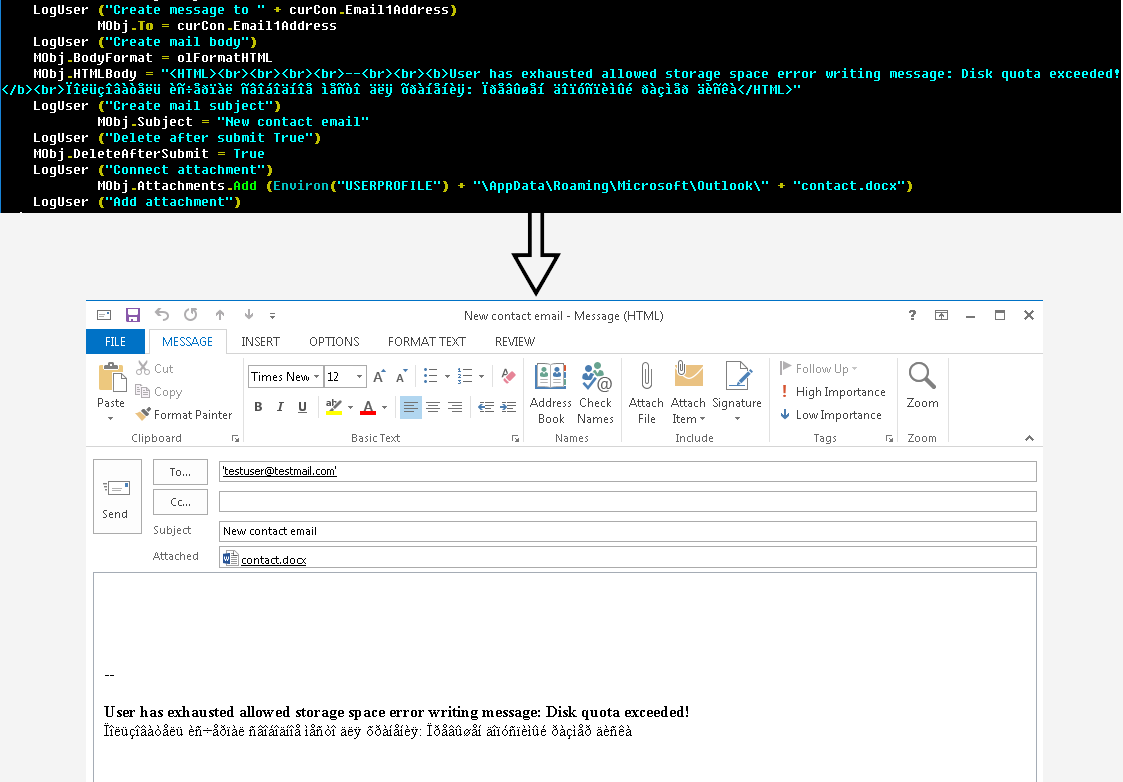 Gamaredon has multiple variants for CodeBuilder, the module for injecting malicious macros or remote templates in documents available on the infected host.
This method is efficient because documents are often shared within the organization and it also achieves persistence since the files are likely to be opened multiple times. Attackers can fetch and execute a malware, enumerate documents and upload them to the command and control (C&C) server, download and execute other code from the C&C and scan system for Word documents and store their names in a text file.
Impact
Data exfiltration
Remote command execution
Information Theft
Indicators of Compromise
Email Subject

New contact email

MD5

c09794ddb7f5ce5f88304843687fd55c

SHA-256

ee29eb3980dff9034b1c539a799cedc1428224855e6d515d81da226448b81521

SHA1

6f75f2490186225c922fe605953038bdeb537fee
Remediation
Block the threat indicators at their respective controls.
Do not download unexpected email attachments without verification.
Keep protections for running macro scripts in Outlook enabled.