Severity
Medium
Analysis Summary
According to threat actors, Microsoft is apparently giving away millions of dollars in relief funds and all you have to do is to fill out a PDF with all your personal and sensitive information. This is rather an old way to approach user but it also shows the immaturity of the threat actor who hasn't worked on the detailing of the email and the email is rather poor and far away from the legitimate look of a typical Microsoft email. However, people with no or little experience can fall for the simplicity of the email and can fill out the malicious form attached in the emails.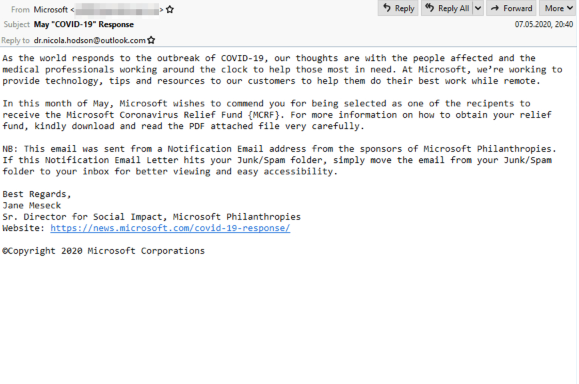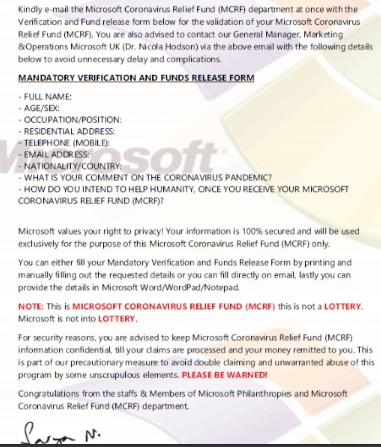 Impact
Information theft
Data abuse
Indicators of Compromise
Email Subject
Remediation
Always be suspicious about emails sent by unknown senders.
Never click on the links/attachments sent by unknown senders.
Never give away your personal information without authentication.
Always check the source of information from incoming mail.