Severity
High
Analysis Summary

The flaw is an "Absolute Path Traversal" issue in the library that could be exploited to execute arbitrary code by using a specially-crafted file archive.
The attacker lures victims to decompress the archive through embedding a corrupt and incomplete female picture. It renames files with .Jnec extension.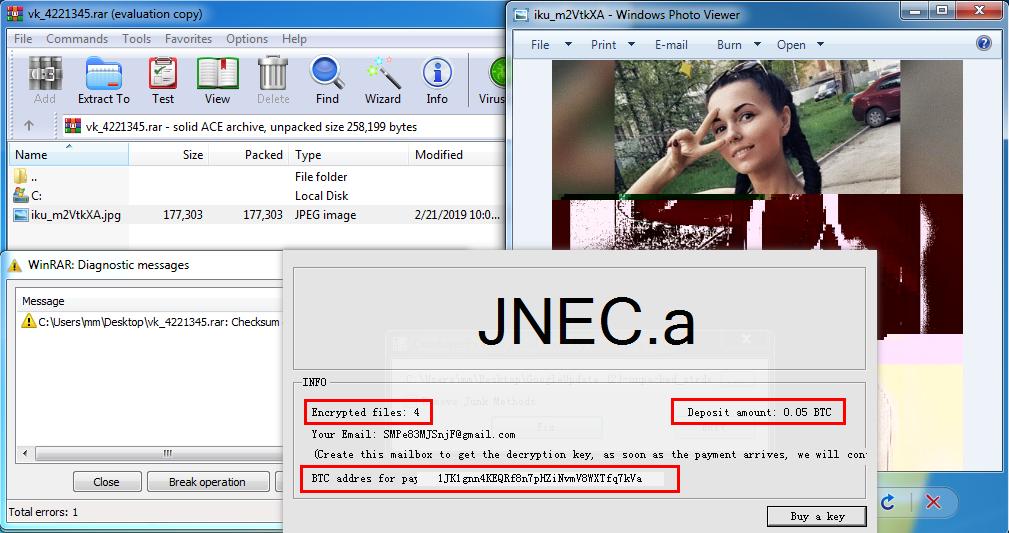 The ransomware encrypts data on the victim's machine and appends the .Jnec extension to the encrypted data asking a ransom 0.05 bitcoins (about $200).
Once the ransomware has encrypted the files on the victim's computer, it will generate a Gmail address that victims need to create in order to receive the file decryption key once they will pay the ransom.
Impact
Execution of arbitrary code.
Indicators of Compromise
Remediation
Users are advised to update the current patched version WinRAR 5.70.
Avoid opening unknown files that are being sent from unknown senders.