Severity
Medium
Analysis Summary
A new AgentTesla campaign is seen targeting victims with malspam. AgentTesla is known for stealing data from different applications on victim machines, such as browsers, FTP clients, and file downloaders. Agent Tesla collects personal information from the victim's machine, steals data from the victim's clipboard, can log keystrokes, capture screenshots and access the victim's webcam. It can kill running analysis processes and AVsoftware. The spyware also performs basic actions to check whether it is running on a virtual machine or in debug mode, in an attempt to hide its capabilities and actions from researchers. All the data it obtains is sent in encrypted form via SMTP protocol.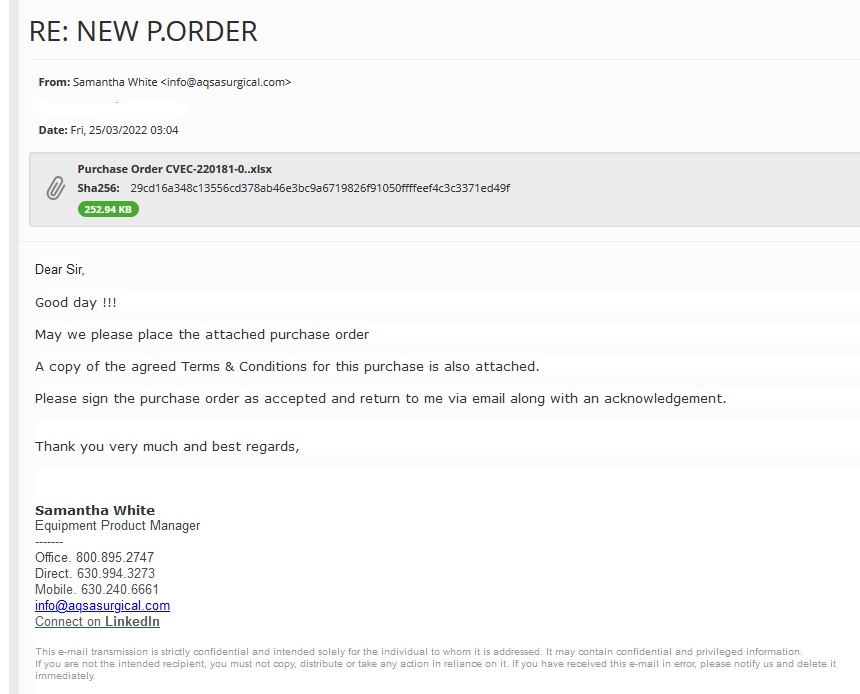 "RE: NEW P.ORDER"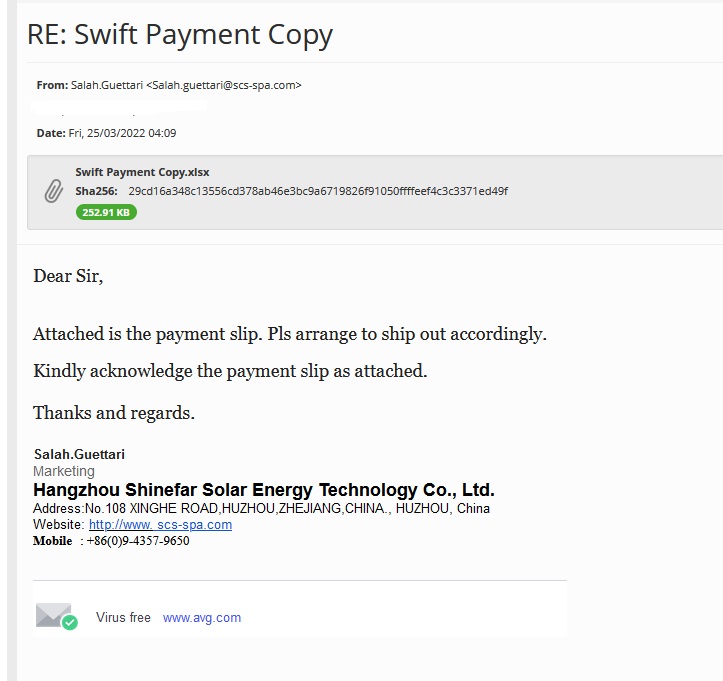 "RE: Swift Payment Copy"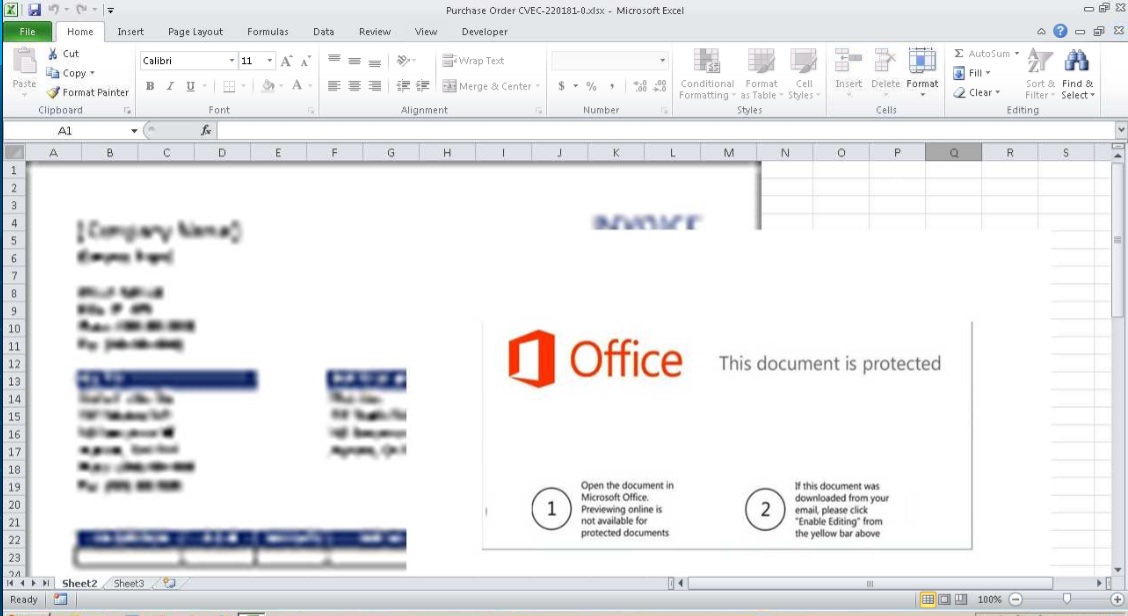 Impact
Credential Theft
Data Exfiltration
Information Disclosure
Indicators of Compromise
Filename
Bank Payment Advice[.]xlsx
WaitCallb[.]exe
IP
MD5
4e5b7f28caebe8e00c5bb3a6051d3ec4
eac14bf29e64c72eb108d9a9ec726c21
SHA-256
29cd16a348c13556cd378ab46e3bc9a6719826f91050ffffeef4c3c3371ed49f
7cb92356a0170028fabc20f0cb9736b149efab01824ab1173b3277340a6a2ec4
SHA-1
1229f1918c363f62ea40275a15c929e2d4b92deb
274ed1675ac433a1ae83dce45b9202342abbcf66
Remediation
Block all threat indicators at your respective controls.
Search for IOCs in your environment.