Severity
High
Analysis Summary
The "Moxa" APT group (APT-C-09), also known as HangOver, VICEROY TIGER, The Dropping Elephant, Patchwork, is an overseas APT organization from South Asia. The group has been active for more than 8 years. A recent targeted attack samples of the organization against neighboring countries and regions. Among the samples captured, the Mahaboo organization used a variety of methods: for example, the CVE-2017-0261 vulnerability exploitation document disguised as a network security protocol in a country in South Asia, and the macro utilization sample disguised as an outbreak prevention guide, Executable files disguised as java running environment posted on a securities trading website in Pakistan. Mohsao Group used such malicious samples combined with current affairs hot spots to launch multiple attacks on neighboring countries and regions.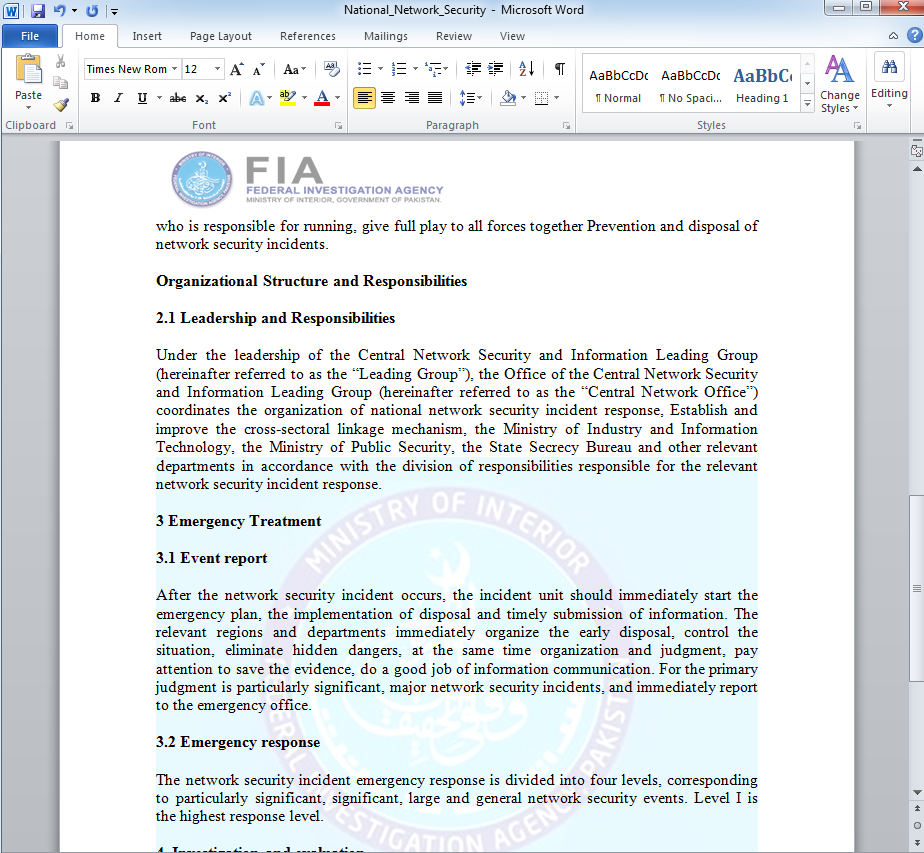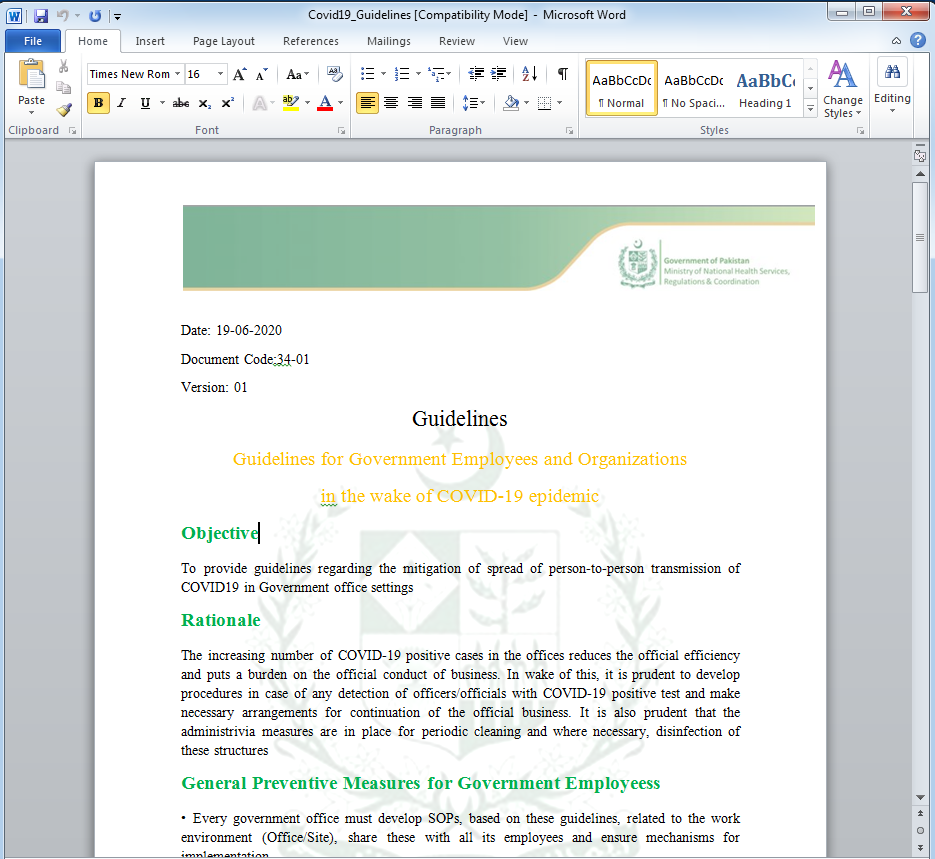 The sample is an EPS exploit file. Once the victim clicks the enable sample, the EPS script filter fltldr.exe will render the malicious EPS script to execute the malicious code.
Impact
Credential theft
Exposure of sensitive data 
Indicators of Compromise
Filename

National_Network_Security[.]docx
Covid19_Guidelines[.]doc
MD5

23eafb7dc1130641cf816d11dc7bce10
16c01b13998e96f27bd9e3aa795da875
f85a94ef1e9c0dca48dbecb5c8399e07
809ff867d2cfe803ef4ae4102283b45c
4c79583d189207ec9f138204fbb63810
SHA-256

2ba13a3e540229677456d1e320f682bed8e6733bf6547b89a496b8d020eea698
dfe18346db405af2484064e80b5c0124bc80ca84d39b90e1aa5d5592c479a904
21ee9bb5f2444fdf72d55109b7f823d5a5cd43d60aa1fb653764e2e5d20f2080
SHA1

0aa66138590ab69ac68711a6a50a56da537a3646
734807ef7b402219ab1badb5d5c1804639a465f9
3956b3ab9d278a9662085fd5b55095849979ce11
Remediation
Block all threat indicators at your respective controls.
Search for IOCs in your environment.