Severity
Medium
Analysis Summary

Threat actors are once again using official images and trademarks of WHO as a lure to entice victims to open an attached message that contains the malware. The emails pretends to be the offer details about misinformation concerning the COVID-19 pandemic. This particular campaign has targeted several parts of Asia and in U.S, Turkey, Portugal, Germany and Austria as well. It is quiet obvious that the threat actors are making the most of the situation on Covid-19 and isn't letting anyone settle down amid the chaos and keeping a close eye on the activities happening around the world regarding the Covid-19 disease. The world has been paying attention to the details specified by the WHO and implementing the guidelines provided by the WHO for the necessary action in their countries which the threat actors are using as a lure victims to open malicious attachments.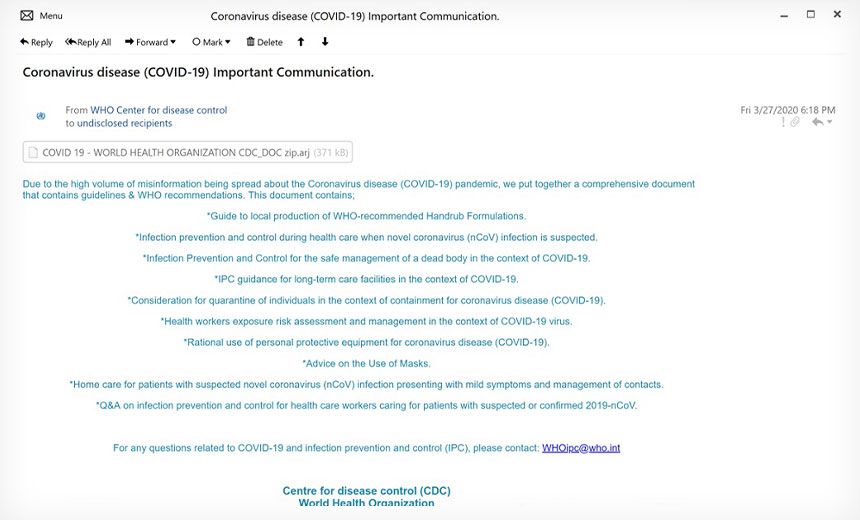 Impact
Information theft
Exposure of sensitive information
Indicators of Compromise
File name
HEALTH ORGANIZATION CDC_DOC.zip.arj
Remediation
Block all threat indicators at your respective controls.
Always be suspicious about emails sent by unknown senders.
Never click on the links/attachments sent by unknown senders.