Severity
Medium
Analysis Summary
The adversary spoofs a World Health Organisation email and pretends to provide recommendations to the victim: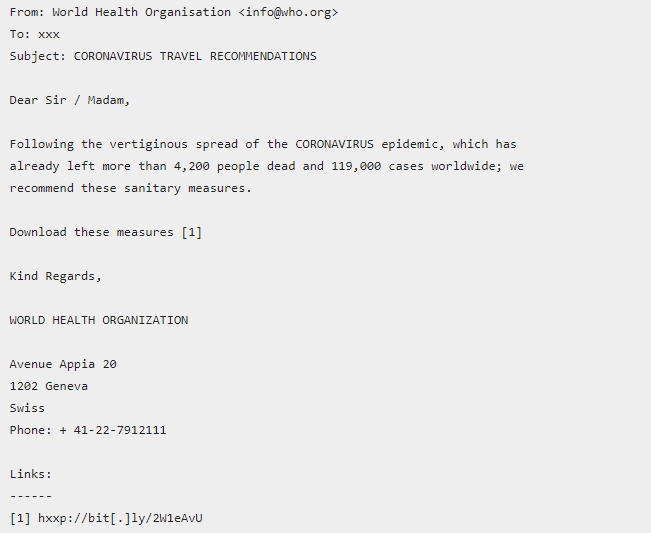 The shortened link redirects to a URL that serves a malicious Word document: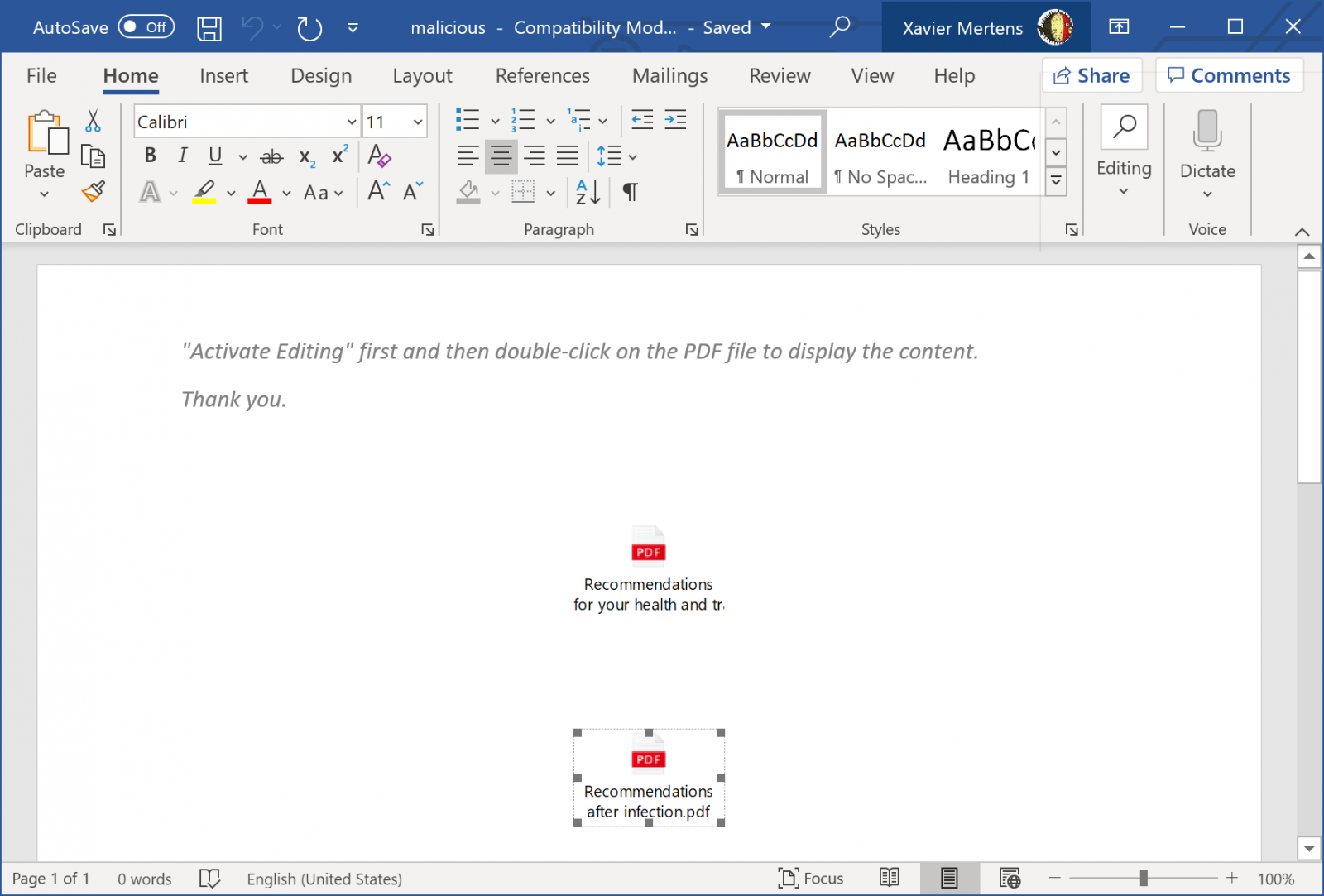 The two embedded documents are the same and are DOS batch files unknown on VT. When you look at the file, it is heavily obfuscated using Chinese characters: This script is a downloader and grabs another script via Powershell. The new script is obfuscated in the same way. Once launched, It changes system registry keys to affect system security. The script is also a downloader and grabs another stage via Powershell. This time, it's a piece of Javascript code processed via mshta.exe. 
Impact
Unauthorized Remote Access
Data Manipulation
Credential Theft
System Takeover
Indicators of Compromise
Domain Name

googlechromeupdater[.]twilightparadox[.]com
Email Subject

CORONAVIRUS TRAVEL RECOMMENDATIONS
Filename

MD5

1eb8dd501af0415fd22f93590a561d5d
SHA-256

c3379e83cd3e8763f80010176905f147fcc126b5e7ad9faa585d5520386bd659
c8aace2ca96c6e308f374f4b2e425849ca94287aa8ea9768c5a24b38a2167d24
Source IP

URL

hxxp[:]//216[.]189[.]145[.]11/RECOMMENDATIONS
http[:]//bit[.]ly/2W1eAvU
http[:]//216[.]189[.]145[.]11/auto[.]cfg[.]bat'
http[:]//GoogleChromeUpdater[.]twilightparadox[.]com[:]448/html
Remediation
Block the threat indicators at their respective controls.
Do not respond to Corona-related emails.
Do not download documents unless they are from a verified legitimate source.