Severity
Medium
Analysis Summary
Malicious spam campaigns delivering malware in disk image file formats, .ISO being the most used in this case. Among the most popular threats delivered this way are remote access tools (NanoCore, Remcos) and LokiBot information stealer.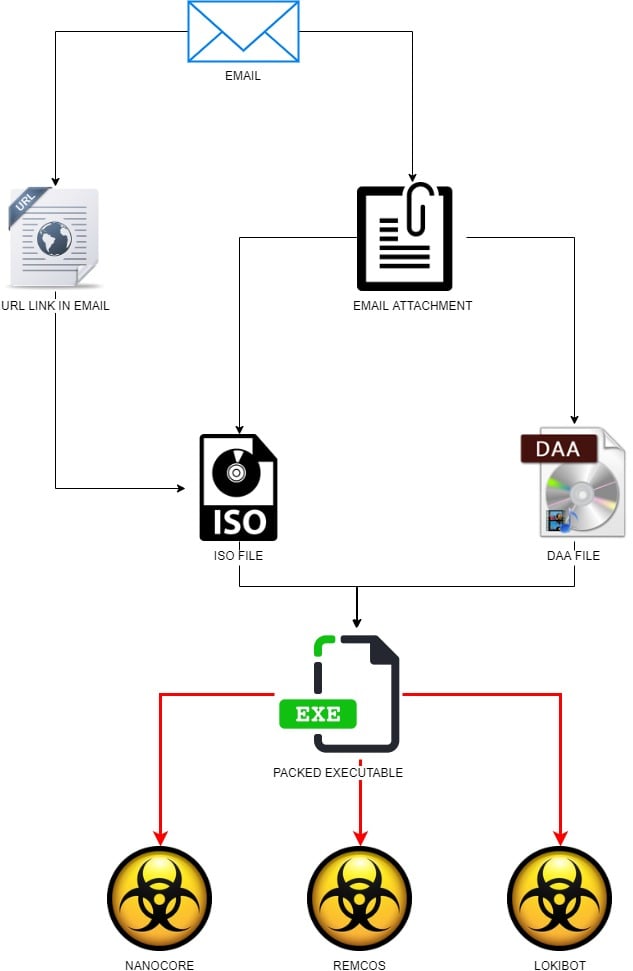 Choosing ISO to deliver malware makes sense since Windows operating system has the ability to mount this file type when double-clicked. This allows scammers to disguise the threat as an innocent file. In a recent campaign, threat actors created a fake FedEx shipment email message to trick recipients into downloading a malicious ISO that included an executable.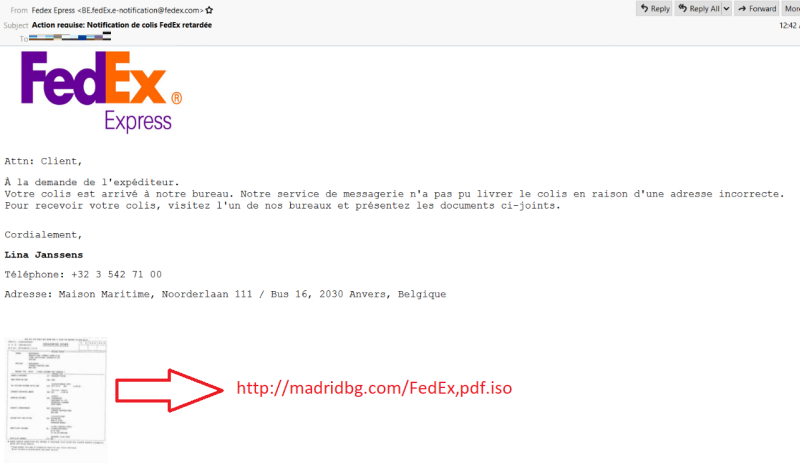 Impact
Exposure of sensitive information

Credential theft
Remediation
Block all threat indicators at your respective controls.

Always be suspicious about emails sent by unknown senders.

Never click on the links/attachments sent by unknown senders.

Always look for legitimate URL of the website you land in, when you click on the link via email.