Severity
High
Analysis Summary
GermanWiper is being distributed in Germany through a spam campaign that pretends to be a job applicant named Lena Kretschmer who is submitting their resume.
The emails being sent have the subject "Ihr Stellenangebot – Bewerbung [Your job offer – Application] – Lena Kretschmer" and contain an attachment titled "Unterlagen_Lena_Kretschmer.zip" posing as a document archive.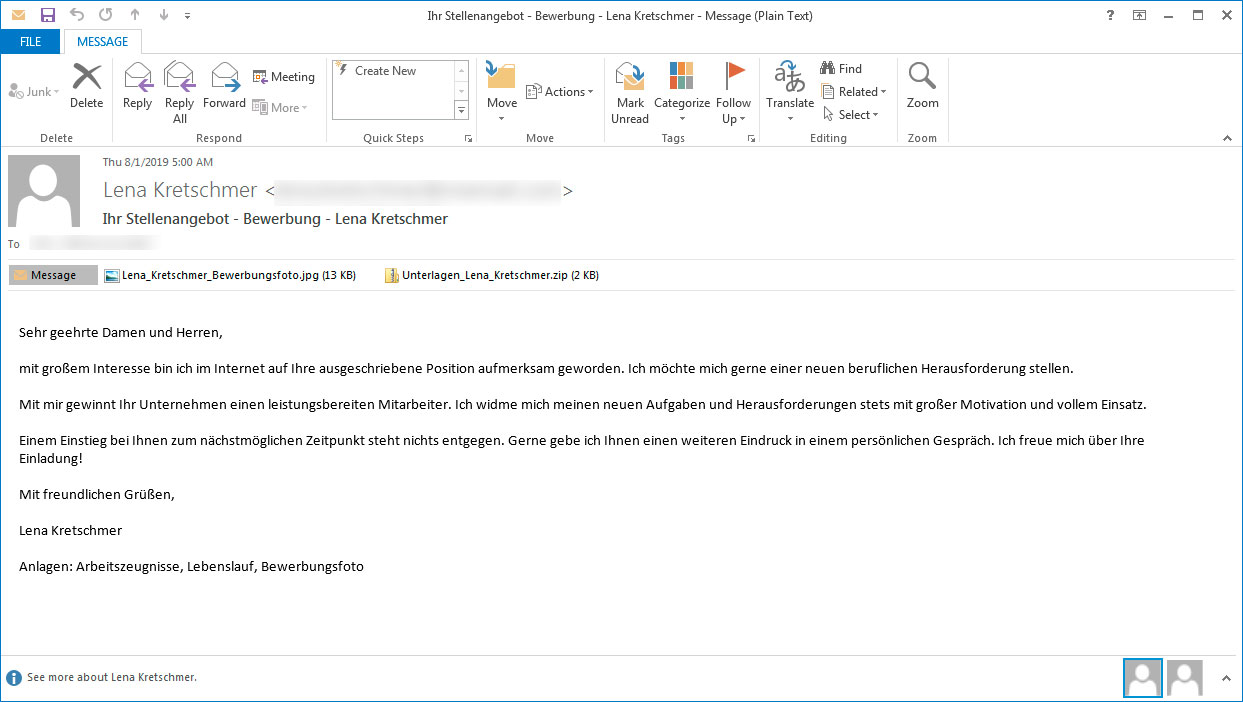 The attachment contains two files that pretend to be PDF resumes for the sender. Researcher found that these PDFs are actually shortcuts (LNK) that execute a PowerShell command to download an HTA file from the expandingdelegation[.]top site and launch it on the local machine.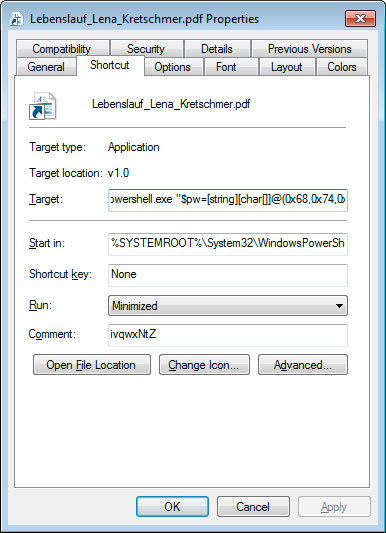 How GermanWiper destroys a victim's data
When GermanWiper is first executed, it terminates processes associated with database and other software so that the files can be accessed and wiping becomes possible. It then scans the system for files to destroy. When wiping files, it skips files that have certain names, extensions, or are located in particular folders.
Impact
Data wipe out
Indicators of Compromise
Filename
Arbeitszeugnisse_Lena_Kretschmer.pdf.lnk
Lebenslauf_Lena_Kretschmer.pdf.lnk
Lena_Kretschmer_Bewerbungsfoto.jpg
Unterlagen_Lena_Kretschmer.zip
out-677150039.hta

Malware Hash (MD5/SHA1/SH256)
7a0c1477bdde6eef3646fe8e4ba7b68c366ed9b1209799bc5d437a9320878602
7a0c1477bdde6eef3646fe8e4ba7b68c366ed9b1209799bc5d437a9320878602
e08bbf88105c4d06c3eaac07d2885e894015d6e6878dc14260aab4ee87246db0
8ecd960adaf6609eb8ed9ed46ccbeeb181d1e32f1cda016cde47e35f9748f716
6e7cb518f13564ae5a899d4cef77246eeae12ab1dc73b27d91af028e85232901
41364427dee49bf544dcff61a6899b3b7e59852435e4107931e294079a42de7c
Remediation
Block all threat indicators at your respective controls.
Always be suspicious about emails sent by unknown senders.
Never click on the link/attachments sent by unknown senders.