Severity
High
Analysis Summary
RootKit module of ZxShell RAT used by Emissary Panda (APT27), of which there is a relatively recent sample.

This rootkit is a very simple, it does not employ any uber fancy methods or something. The name of the driver is "autochk.sys" – that's why we'll call it the autochk rootkit.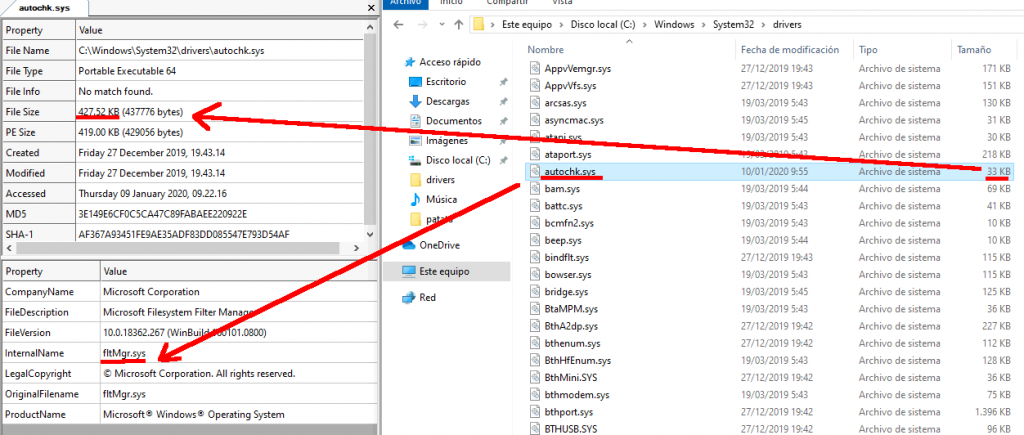 The rootkit implements 2 functionalities:
File Redirection – Redirect malicious files to benign files. If you try to call CreateFile() to open a malicious file you'll get a handle to a benign file.
Network Connection Hiding – Hide network connections from tools like netstat.
Impact
Access to sensitive information
Indicators of Compromise
MD5
96fb28626f2db5e378cf48960230f712
956c44a4ec1ba56c75cb4558ed3a653e
SHA-256

42eab05c611bf24d86bb6c985caa2ad7380ed7d98340c7f08de9361be14dc244
9b7c1e37d5f56cc0b5e5e22ce9805e237a189297e78405b9c392a0953b6e0321
SHA1

c602290cb2cd1d2ca5c9c8571868495fe7518d9c
ce52808fbf36a1f08c80c313c689115212459717
Remediation
Block all threat indicators at your respective controls.
Always be suspicious about emails sent by unknown senders.
Never click on the links/attachments sent by unknown senders.