Severity
High
Analysis Summary
WannaCry also called WCry or WanaCrptor ransomware malware, was discovered in May 2017, it infected networks running Microsoft Windows as part of a massive cyberattack. This ransomware can encrypt all your data files and demands payment to restore the stolen information, usually in bitcoin with a ransom amount. WannaCry is one of the most dangerous malware ever used for cyberattacks. The attackers behind WannaCry ransomware uses a tool called Eternal Blue to exploit a vulnerability in the Windows Server Message Block or SMB Protocol. The WannaCry attack spread so rapidly and infected so many computers worldwide that many industries were affected. This ransomware has caused serious disruptions in the healthcare sector and financial sector and locked out users from their data.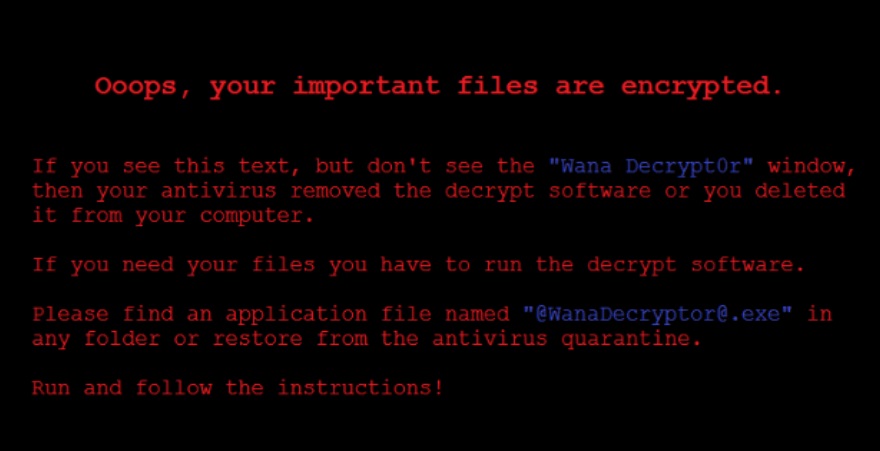 Impact
Indicators of Compromise
MD5
5c7fb0927db37372da25f270708103a2
dc0dd21c96ee6150fd7113a2ff66ae26
SHA-256
be22645c61949ad6a077373a7d6cd85e3fae44315632f161adc4c99d5a8e6844
82e34351115b01948c0ed5ba16337e6ddd3f519a0b6f681061fd5f50f95fda46
SHA-1
120ed9279d85cbfa56e5b7779ffa7162074f7a29
173b2d647e31d7c520c462a4a162183937c00070
Remediation
Block all threat indicators at your respective controls.
Search for Indicators of compromise (IOCs) in your environment utilizing your respective security controls
Maintain cyber hygiene by updating your anti-virus software and implementing a patch management lifecycle.
Maintain Offline Backups – In a ransomware attack, the adversary will often delete or encrypt backups if they have access to them. That's why it's important to keep offline (preferably off-site), encrypted backups of data and test them regularly.
Emails from unknown senders should always be treated with caution.
Never trust or open links and attachments received from unknown sources/senders.