Severity
Medium
Analysis Summary
Attackers have created a fake Office 365 site that is distributing the TrickBot password-stealing Trojan disguised as Chrome and Firefox browser updates.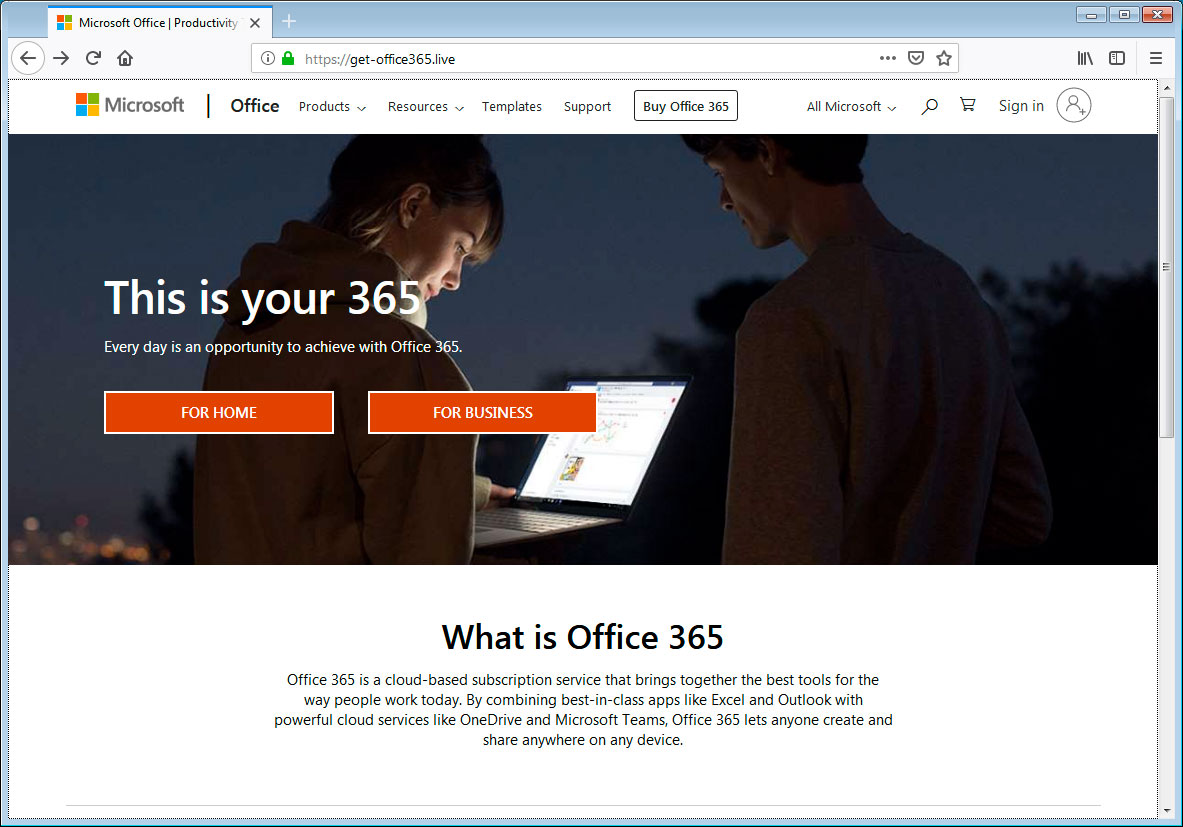 If you wait a few seconds, though, the site will present you with a alert that states your browser needs to be updated. This alert is slightly different for Chrome and Firefox users.
For example, when using Google Chrome to visit the page, it will show an alert titled "Chrome Update Center" and state that you are using an older version of Chrome that could lead to loss of data and browser errors.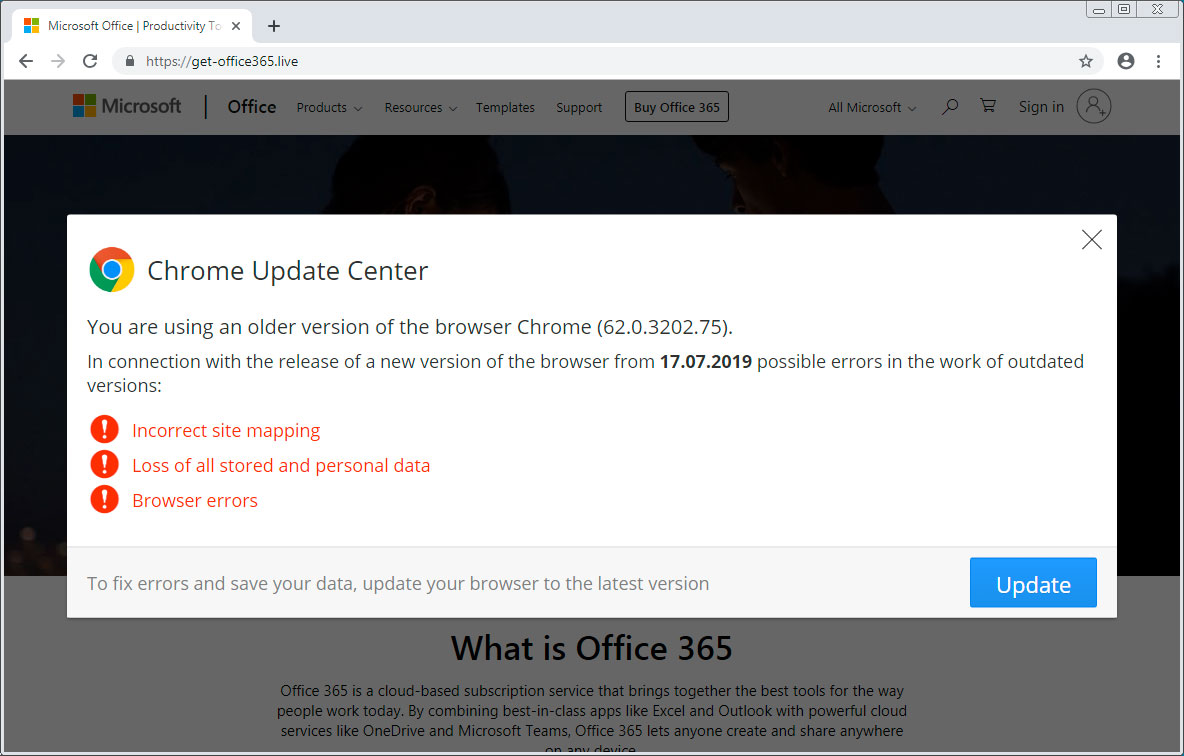 Similarly, Firefox users will see an alert titled "Firefox Update Center" that states you need to update the browser.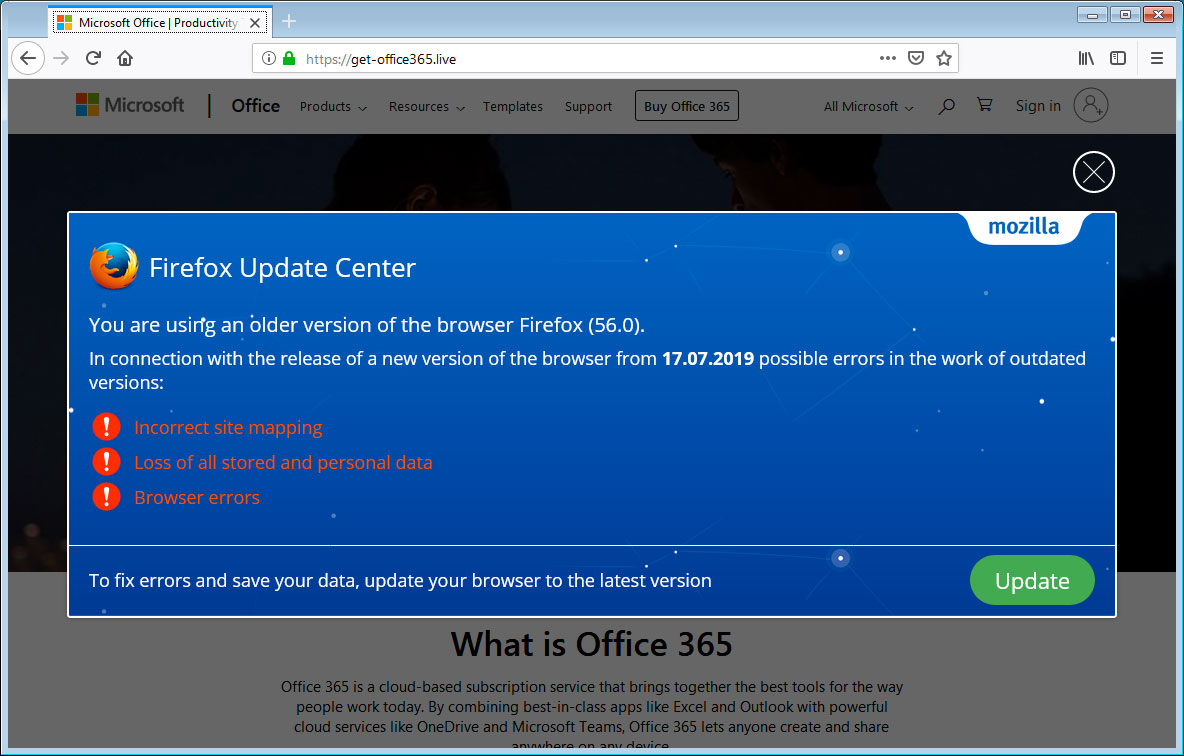 If you click on the Update button, an executable named upd365_58v01.exe will be downloaded that will install the TrickBot information-stealing Trojan on the computer. When executed, the Trojan will being injected into a svchost.exe process, so it is not readily visible or suspicious in Task Manager.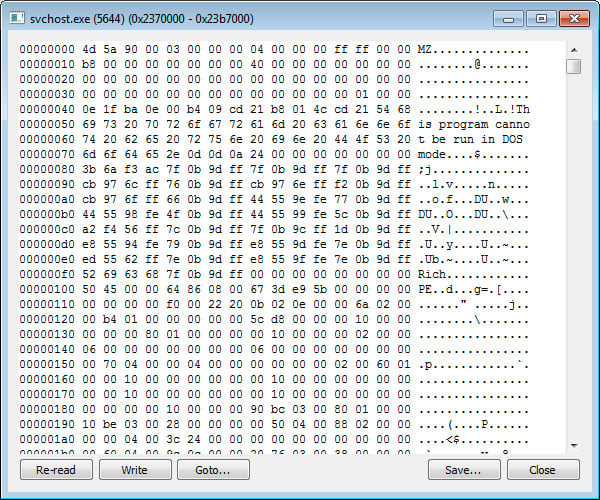 It will then immediately begin to communicate with the C2 server where it will execute a variety of modules. For example, the systeminfo64 will upload information about a victim's computer, installed programs, and Windows services.
Impact
Exposure of sensitive information
Remediation
Always be suspicious about emails sent by unknown senders.
Never click on the links/attachments sent by unknown senders.