Severity
High
Analysis Summary
Researchers found that the Tellyouthepass ransomware variant was active during the routine risk file investigation. The attacker uses the compression tool to package the exe, and integrates the ms16-032 kernel privilege escalation vulnerability exploit module and the Eternal Blue intranet spread module into the ransomware attack package to achieve intranet worm-like virus transmission.
Sample Analysis
The complete exploit package is an exe executable program packaged with a compression tool. After running, the run_update.bat script in the package will be executed first.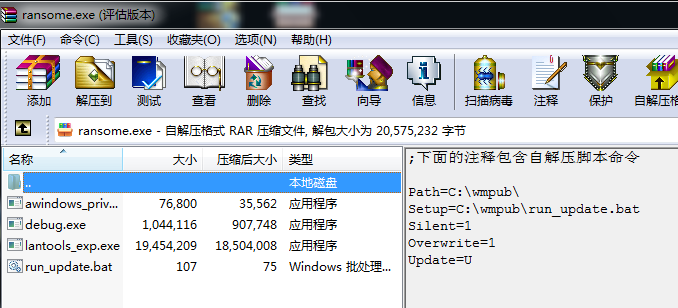 The run_update.bat script further starts the other two modules with awindows_privedge.exe as the parent process

awindows_privedge.exe is an exploit program for the ms16-032 kernel privilege escalation vulnerability. The attacker tries to execute other attack modules with SYSTEM privileges, so as to achieve a wider coverage of ransomware encrypted files and a more stable intranet spread attack process.
After the encryption is completed, the files are all added with the .locked extension suffix, and a ransom note named README.html is left.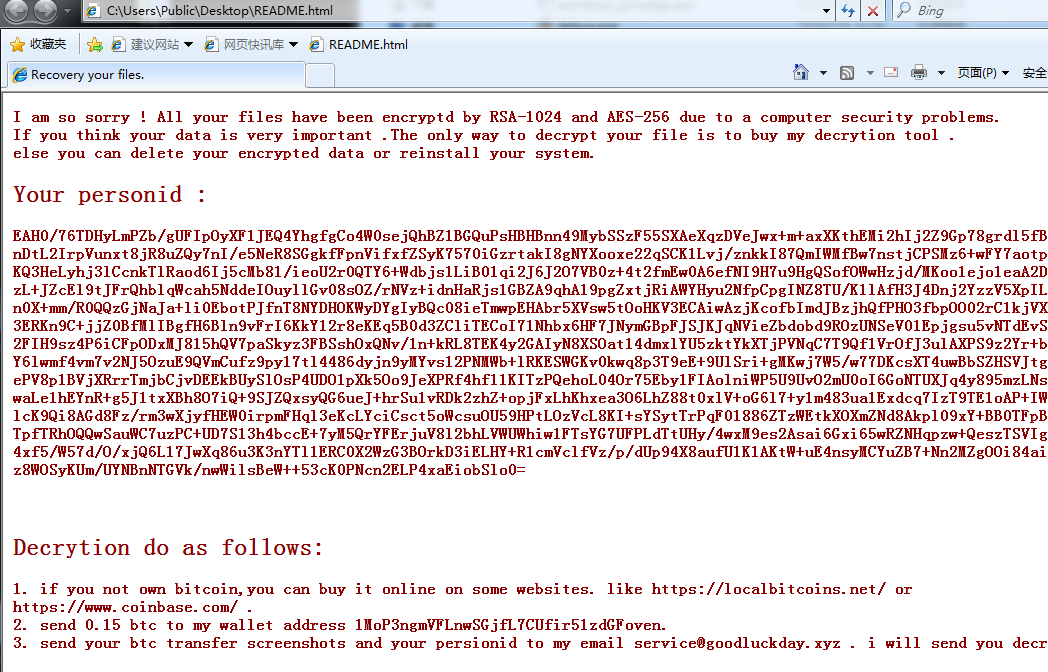 Impact
File encryption
Indicators of Compromise
MD5

cf89542ef0095543a46bb79f0e06fb3a
0a0d5d2d3c663c54a92cb11f7102eb39
fa3f30b22757cb0ce2148cbd3d1198dd
4d087a11abc7ebd998ab1283676f7a97
33aa4d88e79595b3a558ce205a331d43
1992134d3f21def5de107f414b6b2067
62883c84dc55eb65fd713416957d8524
08b94446162ed7a1a1b078d6ad5907f5
SHA-256

f71b2c5ef9040261760629afe3ef9eebe72b6c014595a3bdbb3f9519c7c691bd
51a0e792024ee299e3b27edd53a5f76f7ae7e1b77ace1c0f58e6cefb1dd1612b
bdfa2baa55546ca3034513ef51858a569c4bac88343e03ae2d13de394a265b5a
SHA1

25586dd164f42a2ef0dfe5b55afb03dec74f3204
fc490fe9de870e4af9e0b44071d255c9aaf5f38c
fcd337523af76887d1f55a6724058b758ff6b667
Remediation
Block all threat indicators at your respective controls.
Search for IOCs in your environment.