Severity
High
Analysis Summary
A spear phishing campaign detected earlier this month that uses messages that appear to originate with legitimate companies is targeting enterprise users in an effort to steal Microsoft Office 365 credentials. Threat actors appear to have compromised hundreds of legitimate accounts to help craft realistic looking emails. Phishing emails in this campaign impersonate legitimate businesses and services and originate from compromised accounts.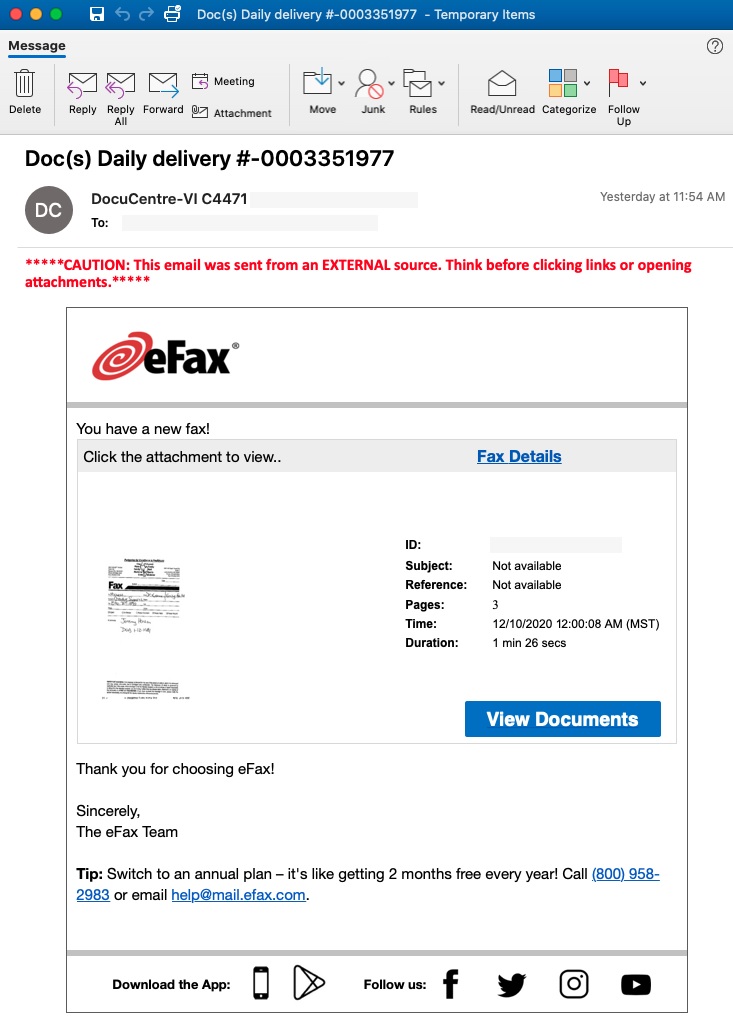 If the phishing email is opened, the user is presented with a "View Documents" link embedded in the message. This leads to a domain hosted on the Joom, Weebly or Quip landing page, and the victim is then asked to click another link. If clicked, the second link directs the victim to the final phishing domain and asks the user to input their Office 365 credentials, which are then harvested by the fraudsters.
Impact
Credential theft
Exposure of sensitive data
Indicators of Compromise
Filename
Doc Delivery
Doc (s) Daily Delivery #- 003351977
Remediation
Block all threat indicators at your respective controls.
Always be suspicious about emails sent by unknown senders.
Never click on links/attachments sent by unknown senders.