Severity
High
Analysis Summary
A new malvertising campaign being used on low quality web games and blogs is redirecting Asian victims to the RIG exploit kit, which is then quietly installing the Sodinokibi Ransomware. This new malvertising campaign is targeting Internet Explorer users from Vietnam, Korea, Malaysia and possibly other Asian countries. When browsing the web, the malvertising campaign will redirect users to a RIG exploit kit gateway that will attempt to exploit Flash vulnerabilities in the browser. If successful, a user will see Internet Explorer begin to crash and various alerts from the Windows Script Host as shown below.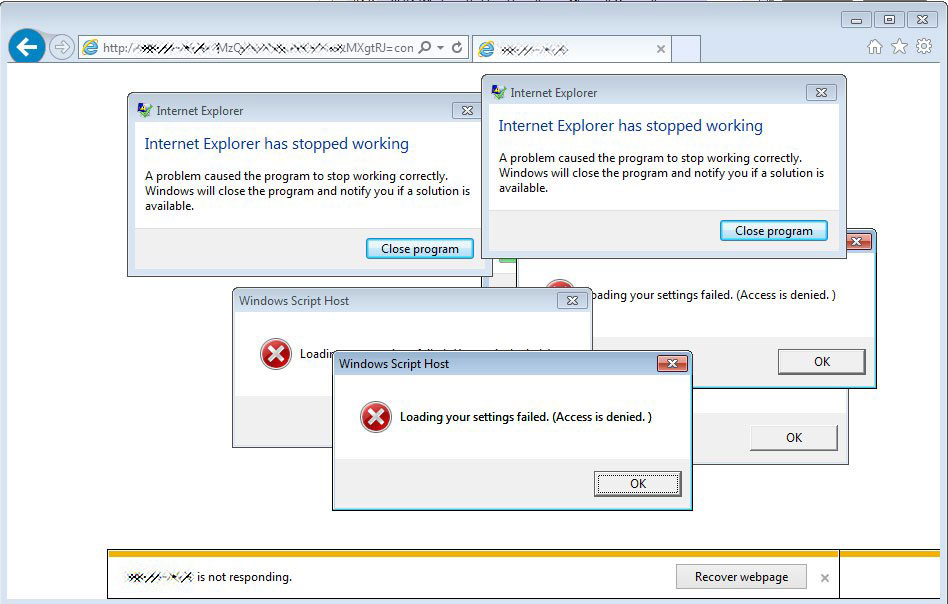 This is because the exploit kit will execute a JScript command that downloads an obfuscated VBScript script. This VBScript will then download and install the Sodinokibi Ransomware, also known as REvil, on the victim's computer. Once executed, the ransomware will begin to encrypt the victim's files. As the exploit kit will install the ransomware without the user's knowledge, other than the suspicious Internet Explorer crash, most users will not know they are infected until the ransomware has finished. They will then notice that they are unable to access their documents and that their desktop wallpaper has been changed to instructions telling the victim to open the ransom note.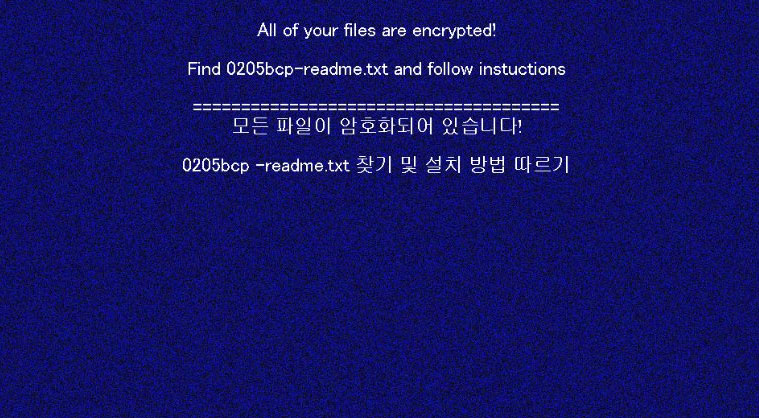 Users are advised to restore from backups if at all possible rather than paying the ransom.
Impact
Files Encryption
Indicators of Compromise
Domain Name
palmecophilippines[.]com
sppdstats[.]com
kryptos72[.]com
ruggestar[.]ch
vedsegaard[.]dk
MD5

e9075f6bb4802b4cb56eec65f2899d67
610c9c5f0686dfc0fcd6d68778ce5025
SHA256

fba829759d359dea91db09ac8b4674237d8dbc57ec8b76a3ebf227da9ae96535
e7f9c0229c0874c069c2f3dcf237e1ee334ac4f9bc955be8146d07941ff35790
SHA1

4c7da5878b1a233b46f5e80f748b57dba5c8d8f0
3d241b2c1b201205761ce10b381727b0c7fbc24a
Source IP

74[.]220.215[.]214
141[.]98.199[.]99
35[.]204.114[.]36
92[.]43.216[.]137
34[.]76.93[.]122
195[.]249.40[.]199
Remediation
Block the threat indicators at their respective controls.
Do not click on random ads during web browsing.
Have the latest Windows updates installed, programs updated, and web applications upgraded.
Use latest secure browsers only.