Severity
High
Analysis Summary
SNAKE ransomware is targeting networks and aiming to encrypt all of the devices connected to it. The ransomware contains a level of routine obfuscation not previously and typically seen coupled with the targeted approach.When started Snake will remove the computer's Shadow Volume Copies and then kill numerous processes related to SCADA systems, virtual machines, industrial control systems, remote management tools, network management software, and more. It then proceeds to encrypt the files on the device, while skipping any that are located in Windows system folders and various system files. When encrypting a file it will append a ransom 5 character string to the files extension. For example, a file named 1.doc will be encrypted and renamed like 1.docqkWbv.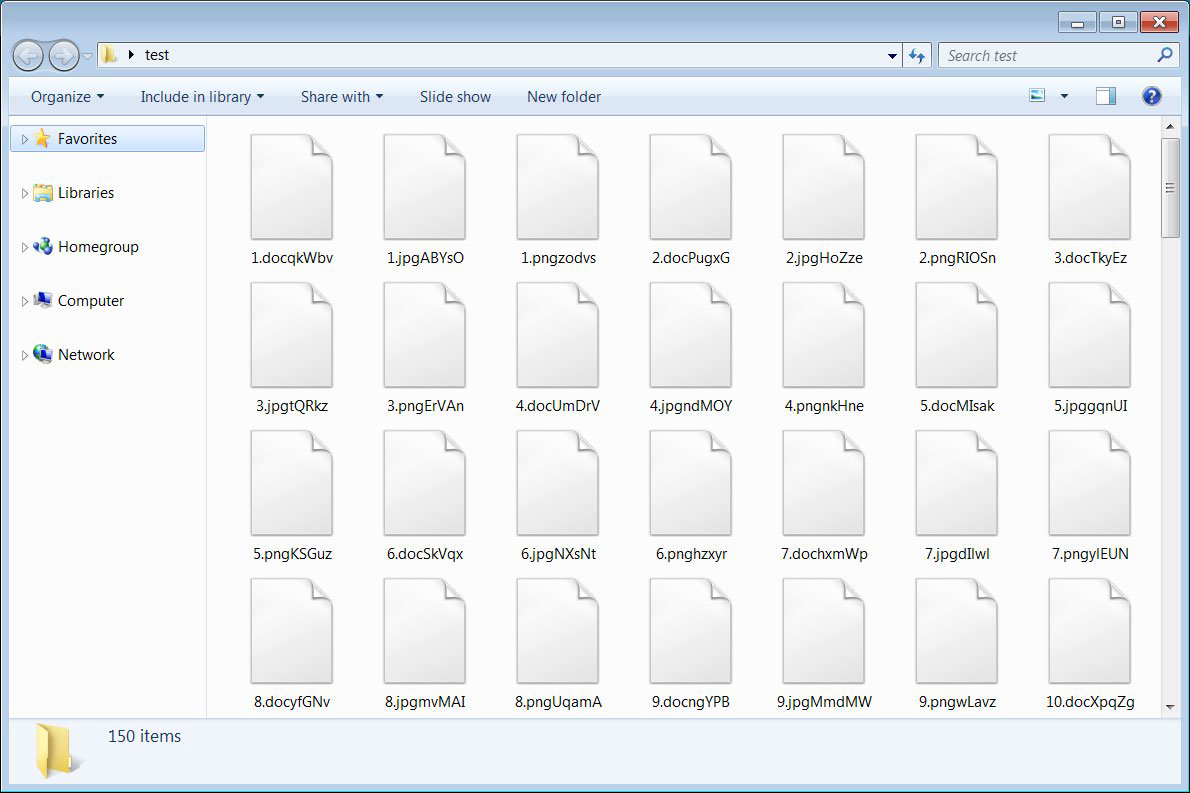 When done encrypting the computer, the ransomware will create a ransom note in the C:\Users\Public\Desktop folder named Fix-Your-Files.txt. This ransom note contains instructions to contact a listed email address for payment instructions.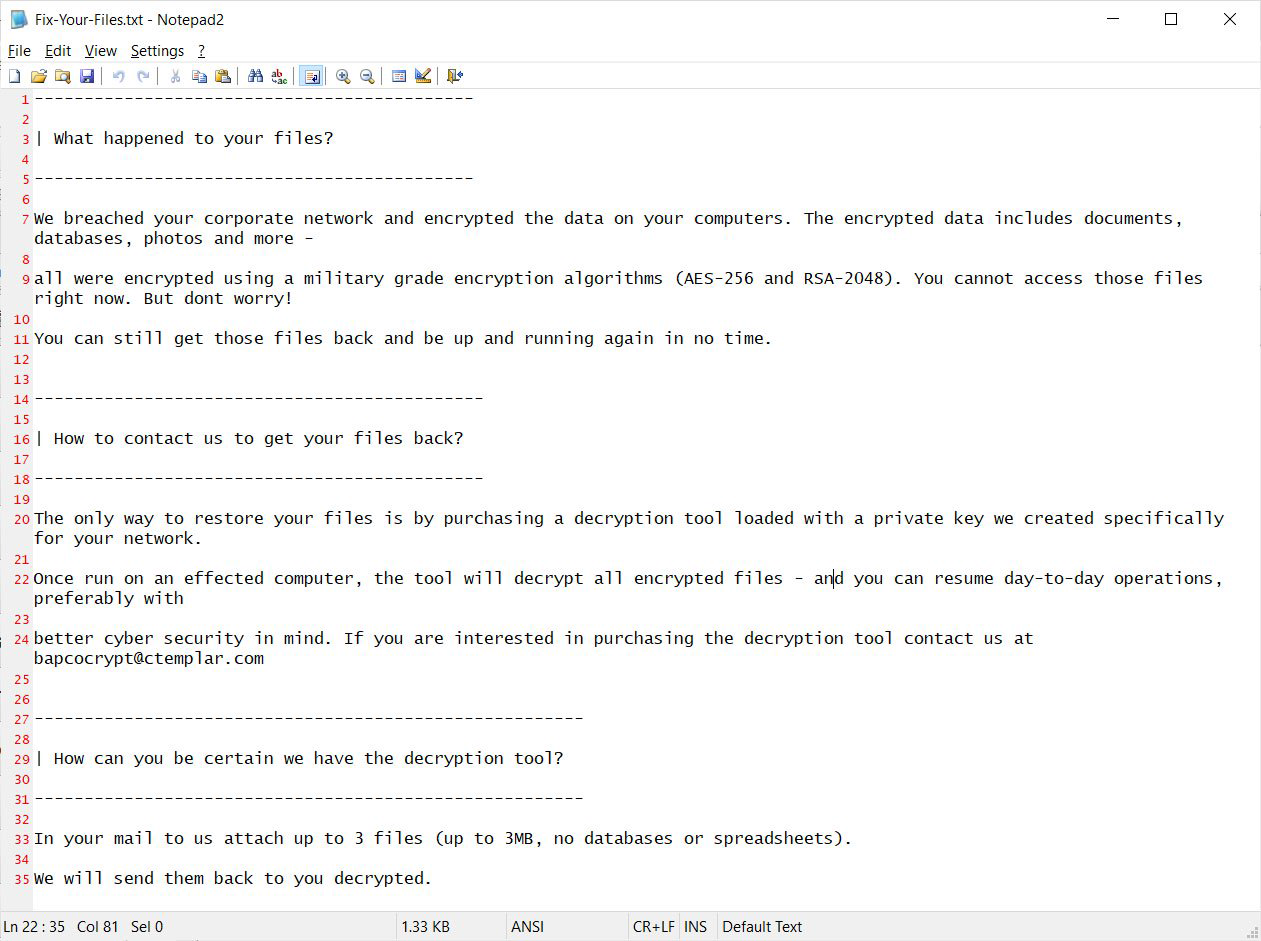 Impact
File encryption
Indicators of Compromise
SHA-256
d4da69e424241c291c173c8b3756639c654432706e7def5025a649730868c4a1
8a04cb48e356af5b5ea78c7eac1b91ef6a0516fe815f7709205e55eb89d1d2d6
595c1b38792afae6d6db5ec1e56d1911a0b480b1610032c3f28fdb04fe267dc4
8212514da96b371bbe6b6b0d84bf85fb526b5b099c672e400a1974fcff9ada8f
dc403cfef757e9bcb3eaa3cc89f8174fc8de5eef64a0e0ee5e5698991f0437f9
edef8b955468236c6323e9019abb10c324c27b4f5667bc3f85f3a097b2e5159a
2ed3e37608e65be8b6e8c59f8c93240bd0efe9a60c08c21f4889c00eb6082d74
09133f97793186542546f439e518554a5bb17117689c83bc3978cc532ae2f138
Remediation
Block all threat indicators at your respective controls.
Search for IOCs in your environment.