Severity
High
Analysis Summary
Recently, different threat intelligence forums have been reporting a number of public facing Pakistani websites being infected with sophisticated malware. These sophisticated malware mostly include banking trojans and information stealers and are found targeting the public sector. Most of these reported public websites are infected with the Emotet banking trojan. Secondly, Qakbot banking trojan was found on a considerable number of these websites.
While some public websites were infected with the AZORult information stealer, some of the reported public URLs are also infected with the Dridex banking trojan. It is recommended to immediately block all recent Indicators of Compromise associated with these malware. Moreover, as the trend of infections of public facing websites goes up, much caution is recommended while surfing the internet.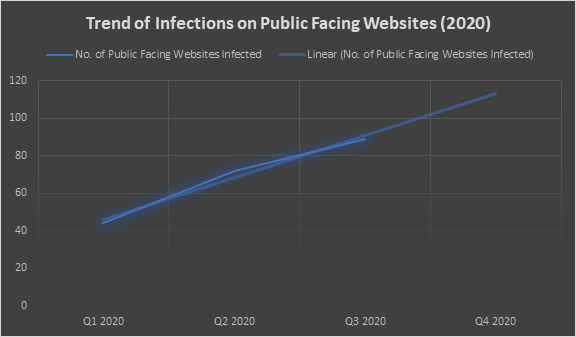 Impact
Information Theft
Theft of Financial Information
Data Exfiltration
Files Encryption
Financial Loss
Confidentiality Breach
Network-wide Infection
Indicators of Compromise
Find links to all relevant IoCs attached below in the remediation section.
Remediation
Strictly avoid visiting untrusted websites and URLs and do not click on Ads or links if not necessary.
Block all IoCs related to the above mentioned malware. IoCs can be found at links given below.
Emotet IoCs
AZORult IoCs
Qakbot IoCs
Dridex IoCs