Severity
High
Analysis Summary
Also known as "Racealer," Racoon is used to steal sensitive and confidential information including login credentials, credit card information, cryptocurrency wallets, and browser information (cookies, history, autofill) from almost 60 applications. Raccoon stealer is written in C++ and it has a wide range of methods and features for stealing data from popular browsers, email clients, and cryptocurrency wallets. The malware is delivered via exploit kits that use browser-based vulnerabilities to redirect victims to landing pages injected with exploit codes. It's also spread via phishing campaigns convincing targets to execute the malicious payload or macros.
The malware gathers information about the machine like the OS arch and version, system language, hardware information, and installed applications. In addition, it can take screenshots from the user's machine if that was enabled by the attacker's configuration. After fulfilling all its stealing capabilities, Raccoon gathers all the files that it wrote to the temp folder into one zip file named Log.zip. Now, all it has to do is send the zip file back to the C&C server and delete all traces of itself.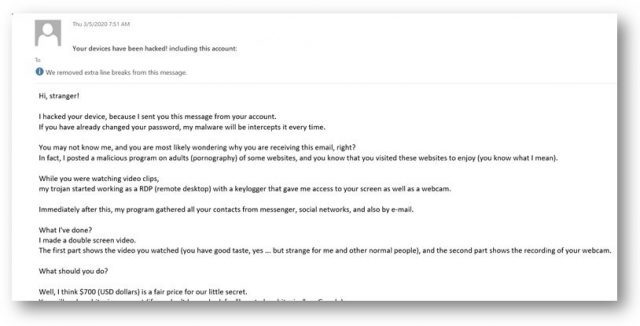 Impact
Data exfiltration
Credential theft
Financial loss
Indicators of Compromise
MD5
a3d42e738f190207ac89f5575a6ae0e0
6dd3cf487bf0d5384f0fe64b1da58680
b678e40fb8020df9afe835b12241488a
SHA-256
3d28bd22509d4da4276d2762171590c822a78d91e19f7ee1a1c68fae97a18f92
1893d2797cd9455c1710ed4ded61d8b70988a53a6861ea6e195639fab6d728a3
f7ce643d0bcbe1cd2853ea256a74016e8cdfdeef111150223f28e92fa5076c42
aacbc51cd38388addc23c3db251e9e7775e634194ae4f54af9cf038b2c6f5512
fdbc840d5505e61dd4de8f67326c97fb71343ca11530605b85c5e12e2ef029cd
841b2bb4b461ff89ceaa0b52a72ea4a371120162455e0d5cc8fc2cb1a58a9dbd
fc613417cb371df7e7b03f3b9856e270ac813726ceb9ef4f08ec9528c10edbb6
ae25379e2f6c00818e18791e00576a3edc4262c5cd4144c62bdc7a6a43e40395
fc23bd1ef7d72575f7949726934817fcb3cac7466694a003d037d88cccc405c5
f0ac326decfe3e462b6d3bee954462d92559d8a1dc2d9cff4d5e9e7b3b3aa362
72a1e0202f2995d93281f913150ea84548c272c83e6cdb58da152f2ad7d254c3
842b0ce5adc0f0f3661c18c789e00e284b6119a1abf5d742be4027ca65ea2c45
SHA1
515609bc41c62ce92721f6dff0db5ecf0e45f37f
db5a38a5906cf5c01419ec00aa80a9cb38874c2c
5872d99f6fbca1d7840623b562693b1c45025284
Remediation
Block the threat indicators at their respective controls.
Do not click on URLs and files attached in untrusted emails.
Do not download software from random sources on the internet.
Keep all software upgraded to latest patched versions.