Severity
Medium
Analysis Summary
Users are being targeted with fake malicious Apple iCloud notification email asking users for more update information required for their locked account. These type of emails are a routine where threat actors are in search of user credentials and try to panic the victims so that they can get the necessary information. The catch in the email is the manner in which iCloud is written in the email. IT's been written with several dots in the middle and that obviously indicates the malicious and fakeness of the email.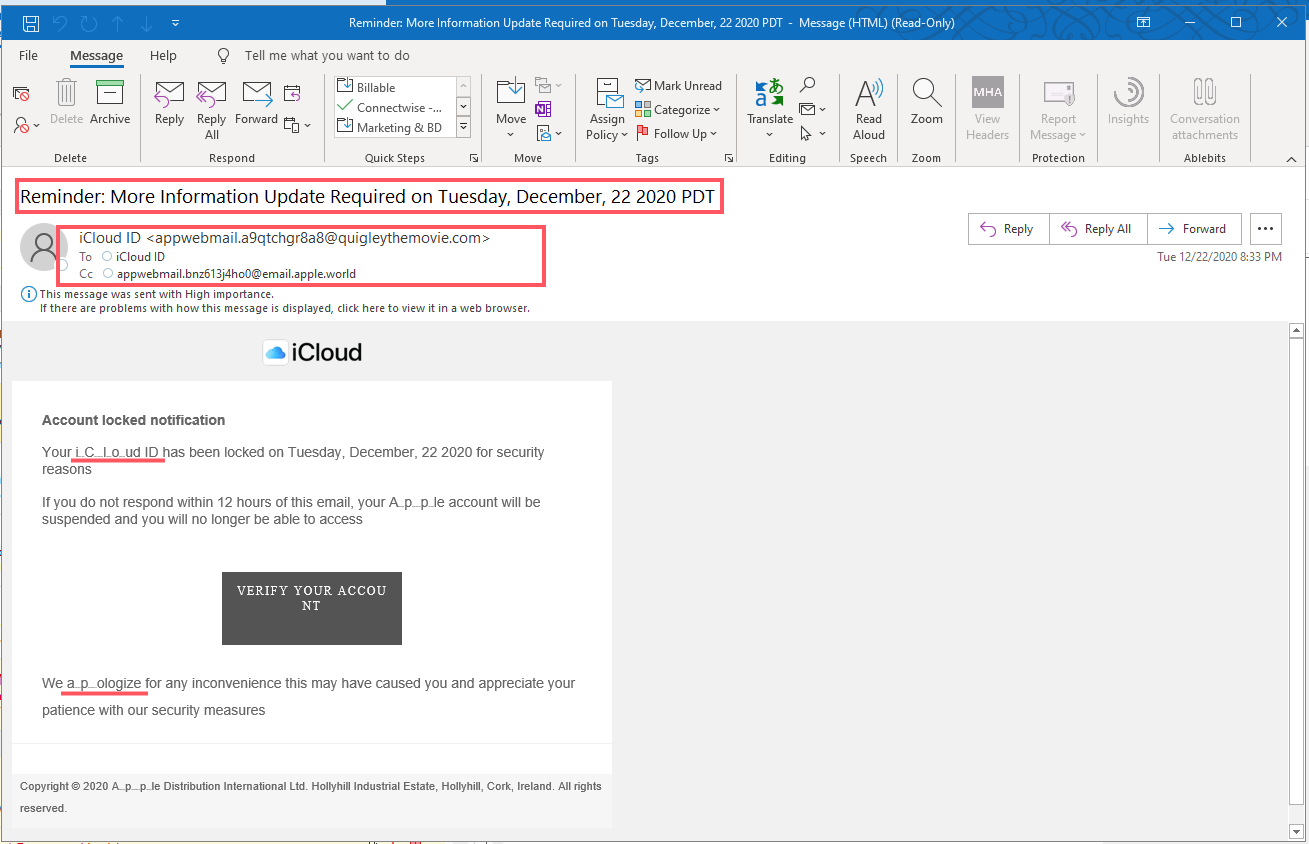 Impact
Credential theft
Exposure of sensitive data
Indicators of Compromise
Filename
Reminder: More Information Update Required
Remediation
Block all threat indicators at your respective controls.
Always be suspicious about emails sent by unknown senders.