Severity
High
Analysis Summary
The Kimsuky group is a threat group that is known to have been behind the KHNP (Korea Hydro & Nuclear Power) cyber terrorism attacks in 2014 and is still active in 2020. The group is using a bait document in the attack to lure users to open the document with Ramifications of a Biden Administration for Asia. The main targets of the attack are government and military officials or reporters. This comes at a critical moment in time where the world has eyes glued to the shift in change in US administration and the newly elected US President will through it's weight towards and come up with a policy for the ASIAN territory.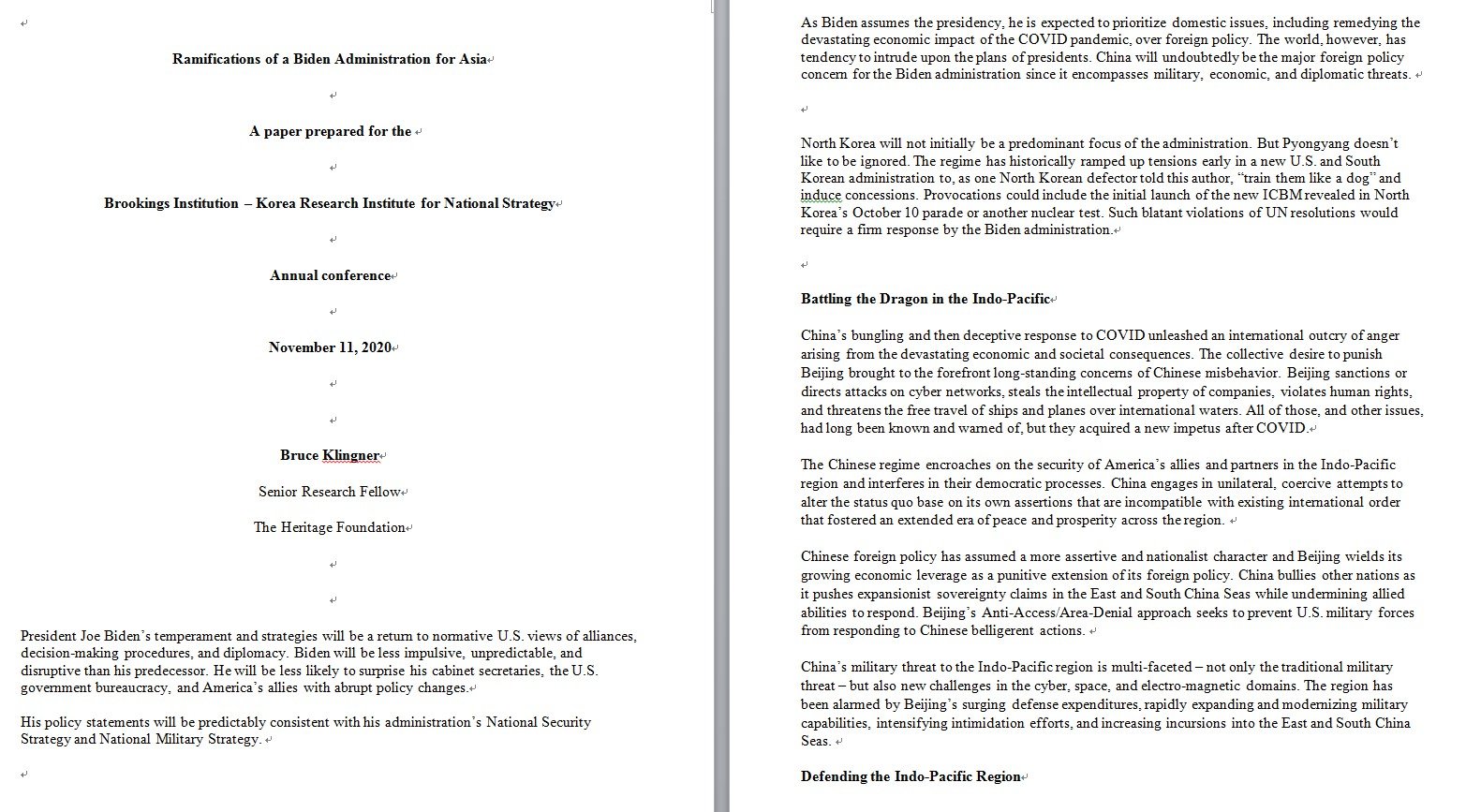 Impact
Information theft
Exposure of sensitive data
Indicators of Compromise
Filename

MD5

52745cd440eeba79d371ac0d736abee3
SHA-256

9365ce79a51768a398cc22ec701d5f256de827fbefed283c933dea4052d66027
SHA1

c49c44626b15c594608ae006d5e38a1bfcfa896f
Remediation
Block all threat indicators at your respective controls.
Always be suspicious about email sent by unknown senders.
Never click on the links/attachments sent by unknown senders.