Severity
High
Analysis Summary
A new version of the Ryuk Ransomware was released that will purposely avoid encrypting folders commonly seen in *NIX operating systems. Ryuk Ransomware using an executable named v2.exe, would no longer encrypt folders that are associated with *NIX operating systems.
A Linux/Unix variant of Ryuk does not exist, but Windows 10 does contain a feature called the Windows Subsystem for Linux (WSL) that allows you to install various Linux distributions directly in Windows. These installations utilize folders with the same blacklisted names as listed below:
bin

boot

Boot

dev

etc

lib

initrd

sbin

sys

vmlinuz

run

var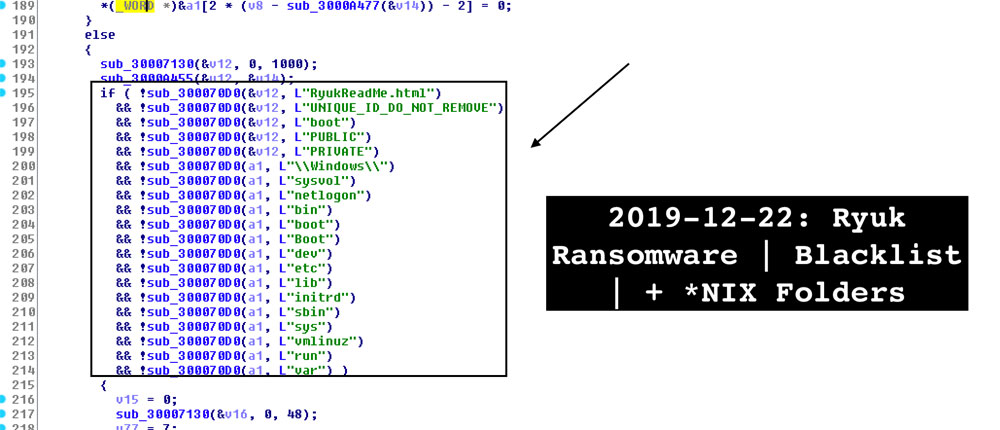 Impact
Blacklist NIX folders
Remediation
Always be suspicious about email sent by unknown senders.
Never click on the links/attachments sent by unknown senders.