Severity
High
Analysis Summary
A gear shaped icon is displayed for the apploication in an android device.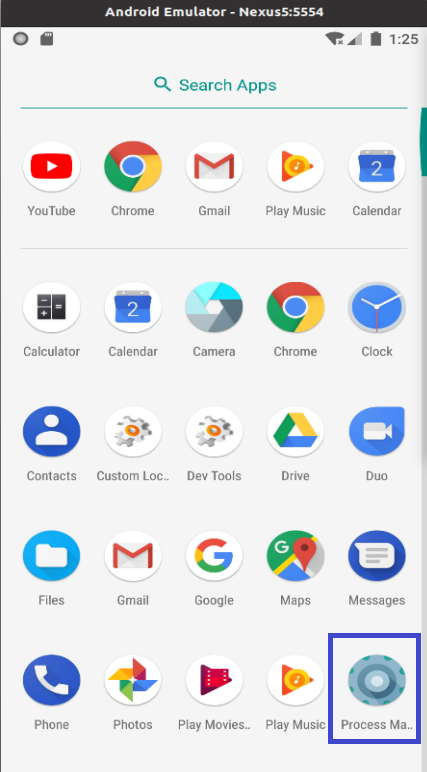 After execution, the "permission granted" warning appears on the screen. The process managers continues to run in the backgroud. The number of permissions requested by the application amounts to 18:
ACCESS_COARSE_LOCATION – Access to the phone location.
ACCESS_FINE_LOCATION – Access to the location based on GPS.
ACCESS_NETWORK_STATE – View the status of all networks.
ACCESS_WIFI_STATE – View WIFI information.
CAMERA – Take pictures and videos from the camera
FOREGROUND_SERVICE – Allows to put in foreground
INTERNET – Allows to create internet sockets
MODIFY_AUDIO_SETTINGS – Allows to modify audio settings
REAL_CALL_LOG – Allows to read a telephone call
READ_CONTACTS – Allows to read contacts information
READ_EXTERNAL_STORAGE – Allows to read external storage devices
WRITE_EXTERNAL_STORAGE – Allows to write to the Memory Card
READ_PHONE_STATE – Allows to read phone status and its id
READ_SMS – Allows to read SMS stored on the SIM card
RECEIVE_BOOT_COMPLETED – Allows to start the app when the device is turned on
RECORD_AUDIO – Access to the audio recorder
SEND_SMS – Allows to send sms
WAKE_LOG – Prevents the device from locking/hibernating
Impact
Information Theft
Performance Degradation
Misuse of Data
Financial Loss
Indicators of Compromise
Email
IP
MD5
4f5617ec4668e3406f9bd82dfcf6df6b
SHA-256
e0eacd72afe39de3b327a164f9c69a78c9c0f672d3ad202271772d816db4fad8
SHA-1
45eed0d3f6dc143bcfa19f593523ee07683ca66d
URL
https[:]//videos-share-rozdhan[.]firebaseio[.]com/
http[:]//ylink[.]cc/fqCV3
http[:]//d3hdbjtb1686tn[.]cloudfront[.]net/gpsdk[.]html
http[:]//da[.]anythinktech[.]com/
Remediation
Use mobile phone EDR aka mobile endpoint detection and response.
Use a reputable password manager app.
Use Authenticator app (i.e., Google authenticator app, Microsoft authenticator app).
For extra security, get a physical authenticator key like YubiKey, that can be used on the
Phone and laptop.
Switch to an uncommon but safe web browser.
Do not use an outlook mail client or any email server that's inbuilt on your OS. Switch to uncommon but reputable and secure email clients.
Ensure that all your devices and logins are stored in your password manager and use the password generator
Ensure all your logins are connected to your authenticator app/device.
Your anti-virus software should be enabled to lock and erase your device if it's stolen.
Use Securedrop for document sharing, etc.
Only open links from known and trusted contacts and sources when using your device.
Make sure your device is updated with any relevant patches and upgrades.
Avoid public and free Wi-Fi services (including hotels), especially when accessing sensitive information.
Do not blindly approve app permission requests.
Keep checking app permissions.