Severity
High
Analysis Summary
A recent Ursnif malspam campaign is seen as spoofing replies to emails and that includes Dridex as its follow-up malware. The campaign follows the typical pattern of Ursnif infection in which victims are asked to open a zip attachment containing Word documents with malicious macros. The document is password-protected and the password for the zip attachment is usually '777.' It's designed to infect a vulnerable windows host. Both Ursnif and Dridex stay persistent through the Windows registry. Ursnif copies itself and deletes the original version and Dridex remains persistent through DLL files. Enabling macros on the Word document dropped a script file in the C:\Windows\Temp directory, and the script file retrieved the initial Windows executable (EXE) file for Ursnif.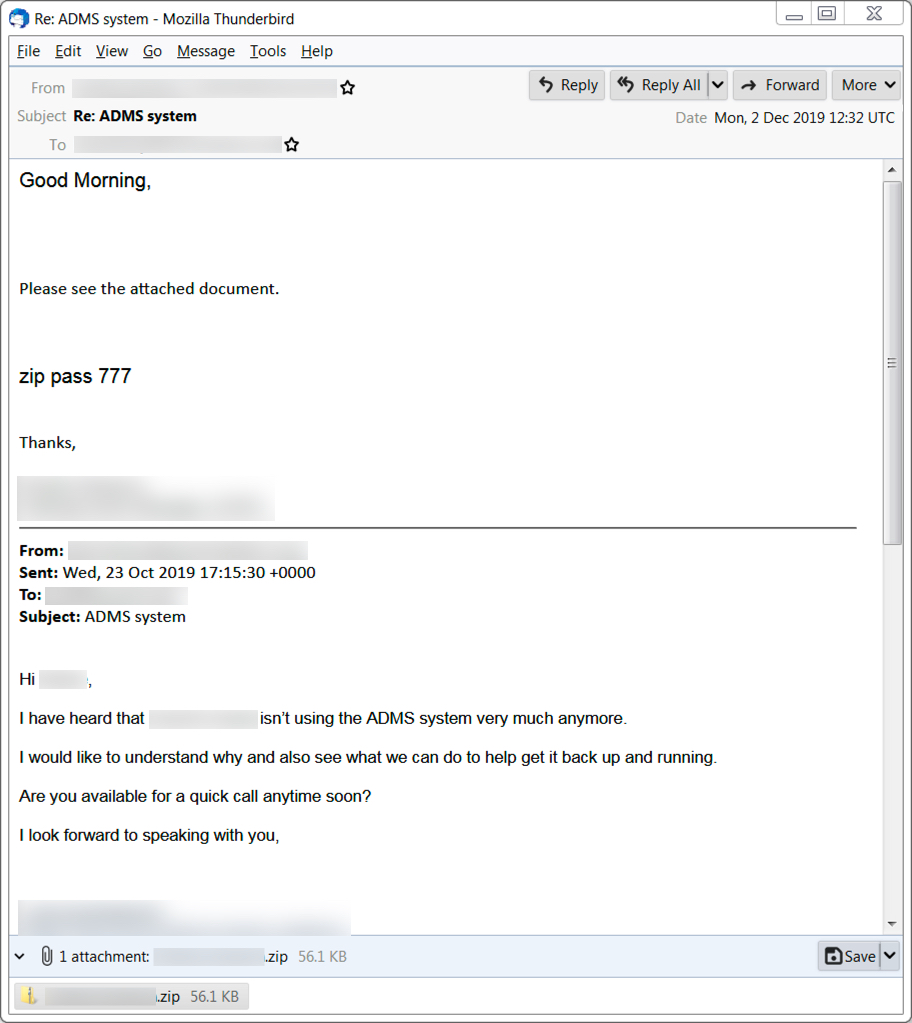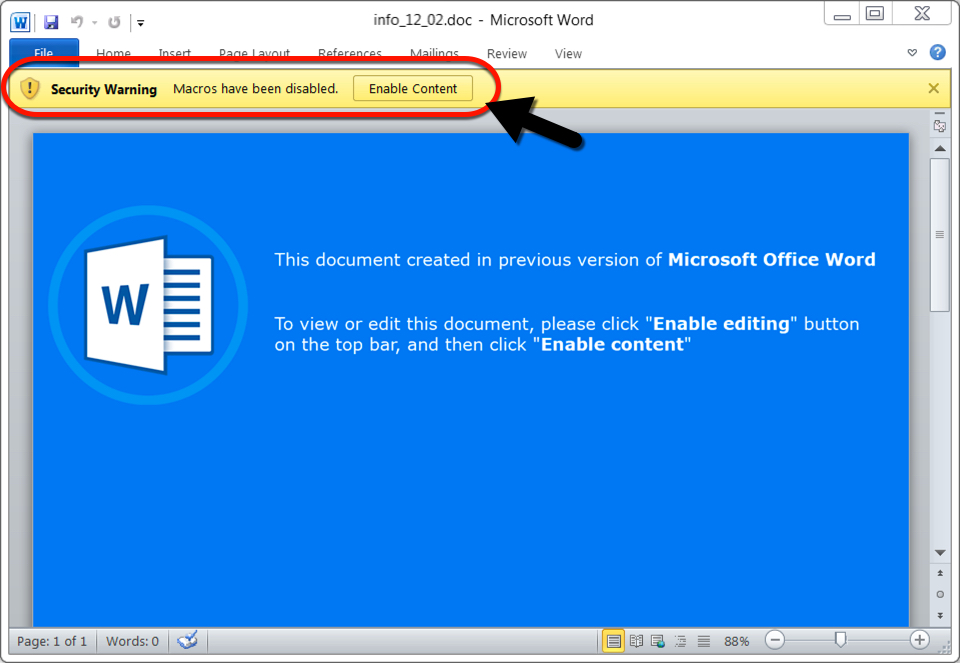 Traffic generated by Ursnif infections follows relatively consistent patterns.  During these type of Ursnif infections, we often find follow-up malware retrieved by the Ursnif-infected host.  In this case, it was Dridex. Dridex, a banking trojan, also known as Bugat and Cridex is a form of malware that specializes in stealing bank credentials via a system that utilizes macros from Microsoft Word.Ursnif Trojan (aka Dreambot, Gozi, and ISFB) is an information stealing trojan.
Impact
Credential Theft
Information Theft
Theft of banking information
Financial loss
Indicators of Compromise
Domain Name
ragenommad[.]com
nxbpierrecjf[.]com
jyomacktom[.]top
MD5

12fb72db3943cc888cf36f7dc85fcb17
b1a628273a05756c75b2068940260f3c
2e3877ae85fc2ddf81be959ba82d4a2b
d608c31c16d273efce98c2f99c45f858
f104cf6c2f4816c23b017b6d3a541e87
SHA-256

896fe4ae5367929ba7a48221f95d52d7795f614958c4cc1c4c7beeca4cc6b92a
4dcb69610bd18e00449dccb8a31f13e84fc348a242fe98cd2b4681040453fe72
52acd832d2036fc326743e63b2a50615be9a6e04d0b4f06e0e8d0e681bf78c9f
57d7f95629d7c1e0025043dc05ff1c859bb79a1616a7c4296a6ec23b27ee49cd
d329921115fa57c30ba54e8b697658839918ac2e915c0274f2dc9028f7b9db88
Source IP

194.61.1[.]178
109.196.164[.]8
77.93.211[.]211
188.120.241[.]200
URL

http[:]//zontcentrum[.]ru/wp-content/uploads/2019/11/unovarios.rar
http[:]//ragenommad[.]com/edgron/siloft.php?l=utowen4.cab
Remediation
Block the threat indicators at their respective controls.
Do not download files attached in untrusted emails.
Do not enable macros for untrusted files.
Do not visit untrusted links given in untrusted emails.