Severity
High
Analysis Summary
A new malspam campaign was found distributing IcedID earlier this week. The malspam pushes different Word docs from the same links, which contain IcedID, executed when a user enables content or macros for these files. Below is the infection flow for IcedID.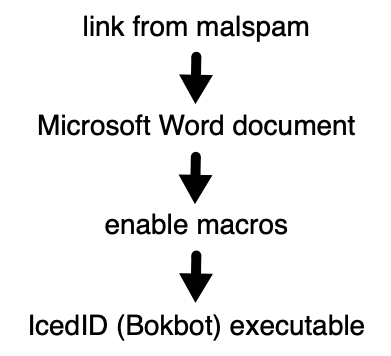 Below are two different samples of word documents analyzed by security researchers. The first Word document had a template that was mostly red (maybe reddish-orange). My second sample had a different template that was mostly blue.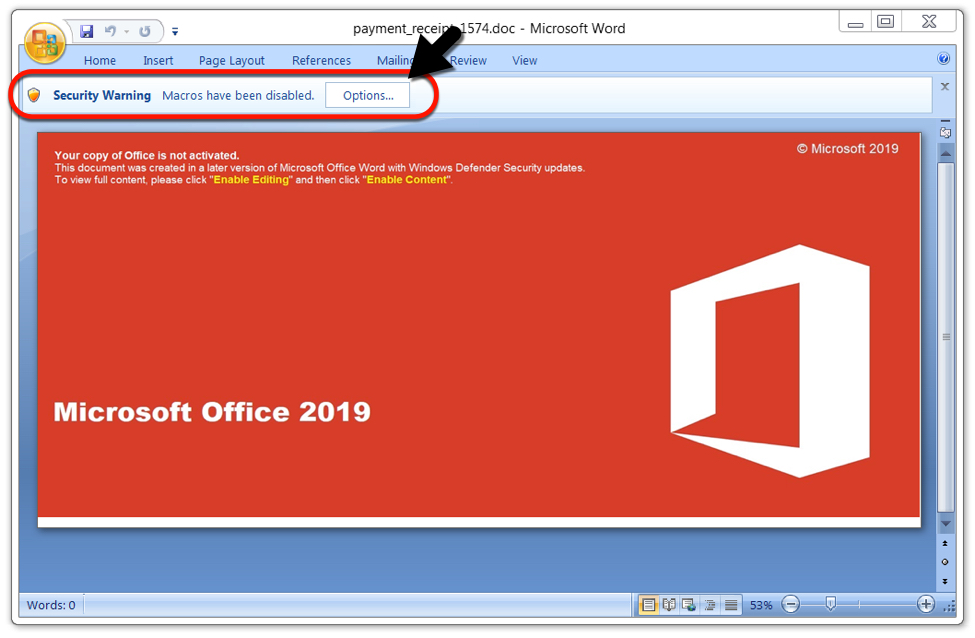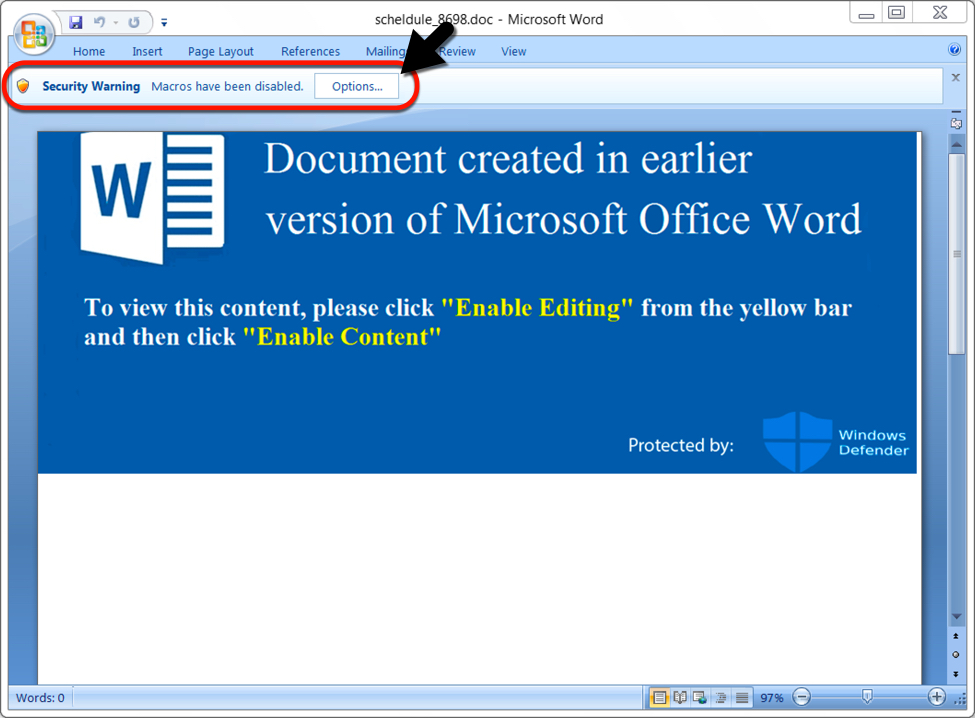 As opposed to earlier samples of IcedID, this particular infection contained no Trickbot. Infected Windows hosts showed the same type of artifacts and behavior associated with IcedID in recent months.
Impact
Credential Theft
Financial Loss
Indicators of Compromise
Domain Name
mexicanfoodinmiami[.]pro
brekatrinado[.]red
exceptionalsanta[.]pro
malayanfoodinmiami[.]pro
fmjstorage[.]com
arkanacarszoom[.]pro
russianfoodinmiami[.]pro
hanserefelektrik[.]com
www[.]ticfootball[.]com
www[.]ecowis[.]com
MD5

576975ee9ee9dc00eaf5c49ed9787e44
32cfa432c1bf621b0d7a7d2c66a91691
8df8d80a3b2b2b2df4359bc29e43b6b0
bcbc51e4a4a1e2d2a8c558171c8192e9
SHA-256

240f62792a5874857d4f9d1663a97deb1eefd38f90c87eef76220d33c8440697
b0430c4b64948d1fbb05ecbd7e5fc9afb068463e98718ddf01a13ddf4b4f4891
dcadc8a97beba4bee4608739d8efc68da37c9b7035302585eb24890a5b826755
79723cbc2234e26aae3111b8c7b6711da68a46d01e5808598a1492e49c331f60
Source IP

193[.]36.60[.]3
162[.]241.173[.]131
107[.]180.41[.]89
162[.]241.216[.]20
188[.]127.227[.]76
95[.]217.99[.]22
URL

http[:]//hanserefelektrik.com/wp-includes/js/mediaelement/renderers/1223/payment_receipt_1574[.]doc
http[:]//www.ecowis[.]com/liteprjpohereo[.]exe
http[:]//www[.]ticfootball[.]com/wp-content/uploads/2019/09/1223/scheldule_8698[.]doc
https[:]//fmjstorage[.]com/LTCOB[.]KET
Remediation
Block the threat indicators at their respective controls.
Do not click on links received from untrusted email addresses.
Do not enable macros for word documents downloaded unintentionally via links in emails from unknown sources.