Severity
High
Analysis Summary
Megacart is also known as CoffeMokko, keeper, and FBseo this group is the oldest and dangerous threat actors in cybersecurity. In the past couple of years in which the COVID-19 pandemic is impacting the world and the use of online shopping has continued to increase at a rapid pace. In a recent survey, online shopping is increased up to 70.7%. These threat actors are taking advantage and stealing user's credentials and other sensitive information.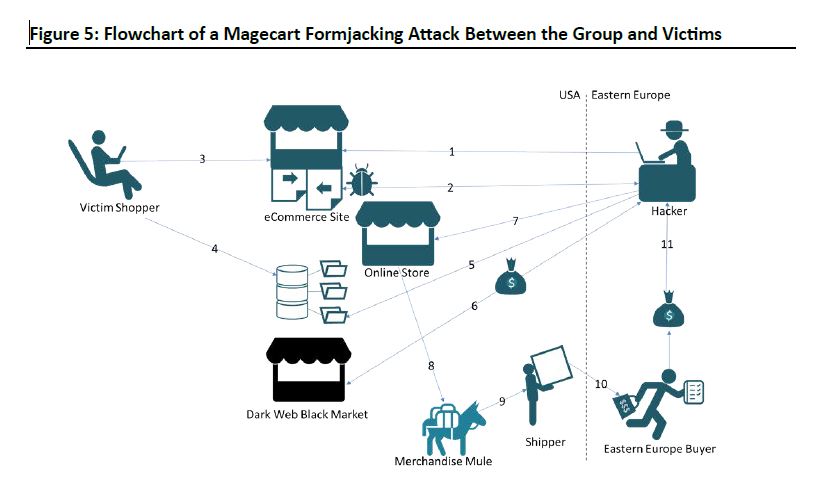 Impact
Indicators of Compromise
Domain Name
jquery[.]su
jquery-statistika[.]info
gstaticx[.]com
gstaticxs[.]com
googlestatix[.]com
fontstatics[.]com
fontsgoooglestatic[.]com
CONFIDENTIAL 3
drhorveys[.]com
adwords-track[.]top
winqsupply[.]com
underscorefw[.]com
swappastore[.]com
speedtransaction[.]com
slickjs[.]org
shoppersbaycdn[.]com
security-payment[.]su
scriptopia[.]net
scriptdesire[.]com
sainester[.]com
sagecdn[.]org
safeprocessor[.]com
payprocessor[.]net
panelsaveok[.]com
magento-stores[.]com
jqueryalert[.]com
hqassets[.]com
hottrackcdn[.]com
devlibscdn[.]com
clipboardplugin[.]com
cigarpaqe[.]com
cdnforplugins[.]com
cdncontainer[.]com
braincdn[.]org
bootstrapmag[.]com
assetstorage[.]net
ankese[.]com
anduansury[.]com
amazonawscdn[.]com
agilityscripts[.]com
adaptivestyles[.]com
IP
217[.]8[.]117[.]166
185[.]246[.]130[.]169
Remediation
Search for IOCs in your environment.
Block all threat indicators at their respective controls.