Severity
Medium
Analysis Summary
As people get more educated about phishing scams and how to spot them, we continue to see scammers create outlandish campaigns in order to bait people into entering their login credentials.
Such is the case with this new phishing email that states you wont be able to use you Excel due to a "system delay" unless you first login.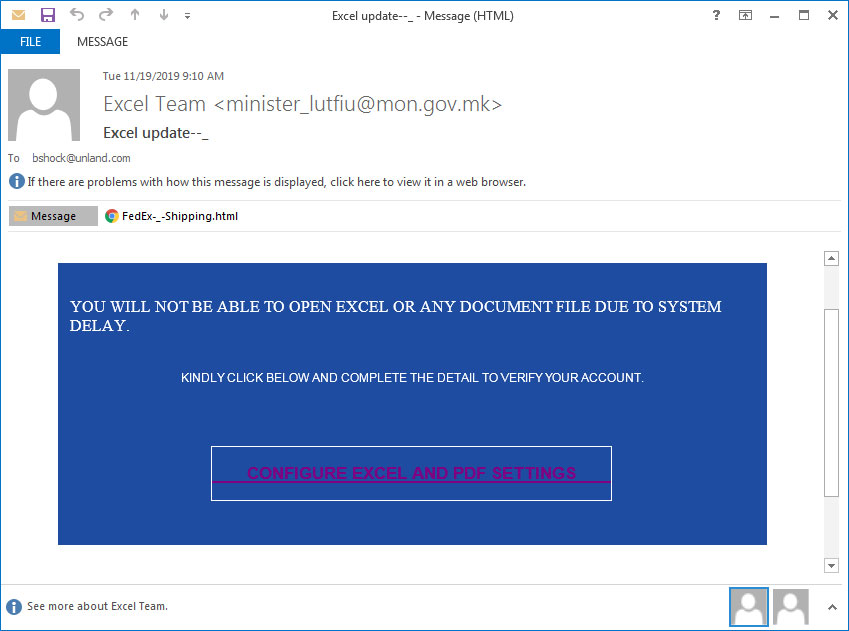 If a user clicks on the "Configure Excel and PDF Settings", they will be brought to a login form hosted on SharePoint that pretends to be an Excel shared document.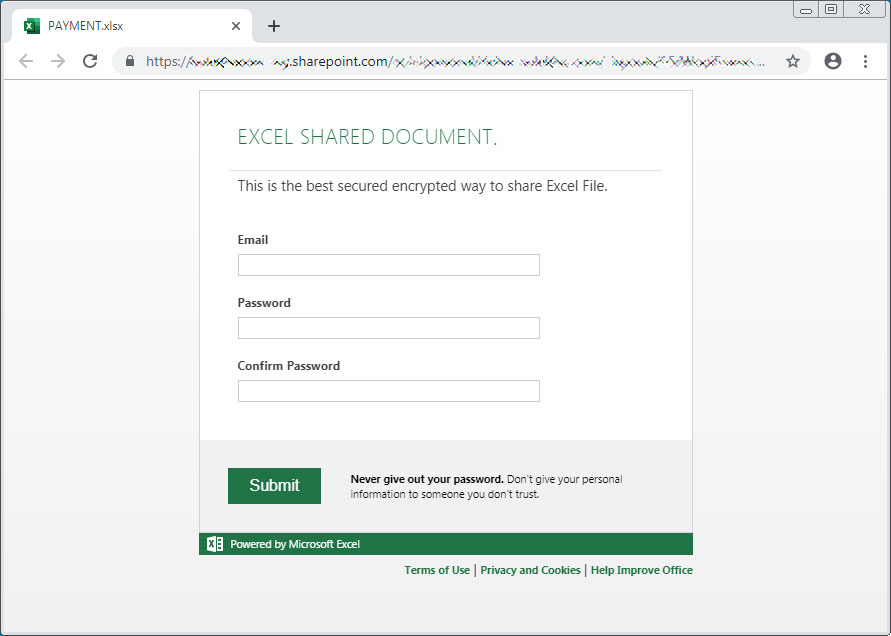 If a user enters their credentials, the information will be saved so that attackers can access and it used for BEC scams or take over other accounts the victim owns.
Impact
Credential theft
Remediation
Always be suspicious about emails sent by unknown senders.
Never click on the links/attachments sent by unknown senders.