Severity
High
Analysis Summary
Kimsuky is a North Korean threat actor that has been active since 2012, primarily focuses on government entities in South Korea, and conducts espionage campaigns against targets in the U.S. and Japan. The Kimsuky group can set up phishing infrastructure to effectively mimic well-known websites and trick victims to enter their credentials. "This is one of the main methods used by this actor to collect email addresses that later will be used to send spear-phishing emails." Earleir this year, a mobile malware researcher has shared information about a fake KISA vaccine or a security android app disguised as the KISA security program deployed by Kimsuky group. When the target downloads the APK implanted file from the email and installs the application on his device, the malicious code does its job. It executes in the background without the target's knowledge and collects sensitive information from his device.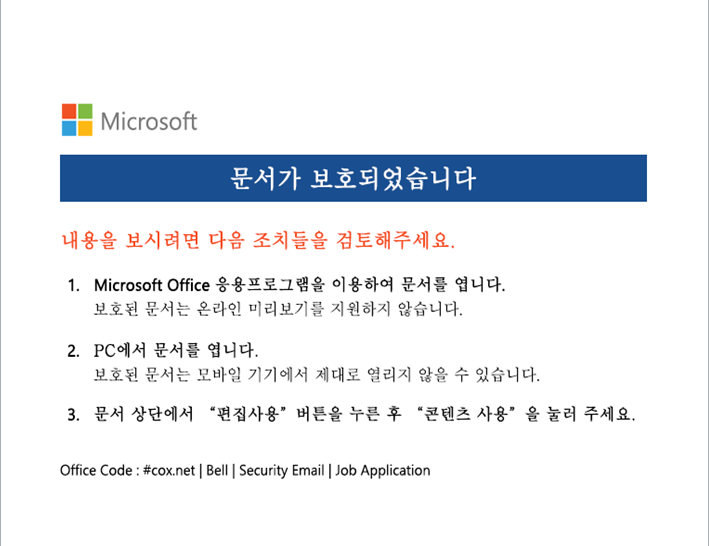 Impact
Exposure of sensitive data
Information theft and espionage
Indicators of Compromise
Domain Name
portable[.]epizy[.]com
ramble[.]myartsonline[.]com
Filename
185[.]176[.]43[.]98
185[.]27[.]134[.]213
185[.]176[.]43[.]98
MD5
386c29bb30ffd6aa0e9ae209425a240b
SHA-256
2ef30a004e68213faa8cfef567af2292ff03f8ea9f273ae1c9c2b7845ba6ea87
SHA-1
494c810f8044c21f3cc0113e9f8cdefda070e822
Remediation
Block all threat indicators at your respective controls.
Search for IOCs in your environment.
Always be suspicious about emails sent by unknown senders.