Severity
High
Analysis Summary
Executives at high-profile companies are being targeted by a fake voicemail campaign hunting for Office 365 credentials. Using Audio Voicemail Recordings, attackers convince targets that they need to login to hear the full recording. Three different malicious kits have been found so far. These campaigns pretend to be from Microsoft Office 365 and state that a call was missed and that the caller left a voicemail. An example of one of these phishing emails can be seen below.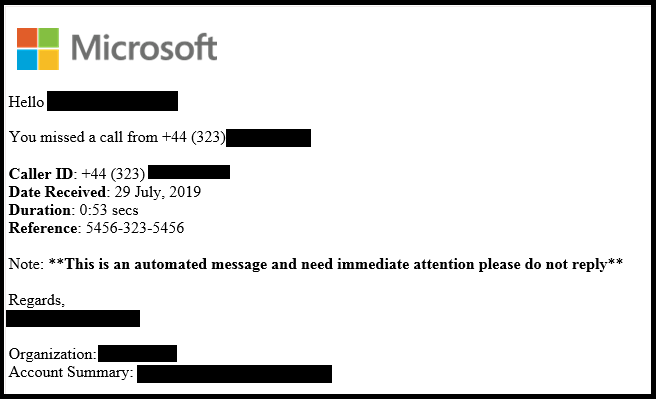 Attached to the above email is an HTML attachment that when opened will automatically play an audio recording that pretends to be a partial voicemail saying hello.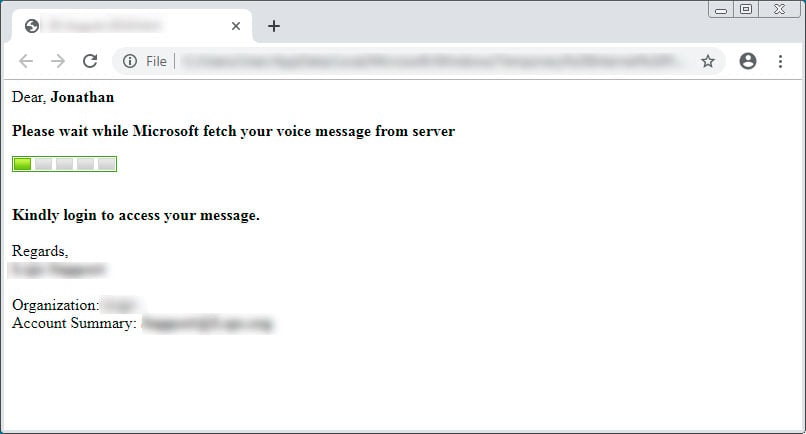 This fake voicemail is autoplayed through an embedded .wav file in the HTML email. Users are then asked for their credentials.


When credentials are entered, users are redirected to legitimate office.com site and the information is exfiltrated to a C2 server. The campaign targets the following wide range of business types.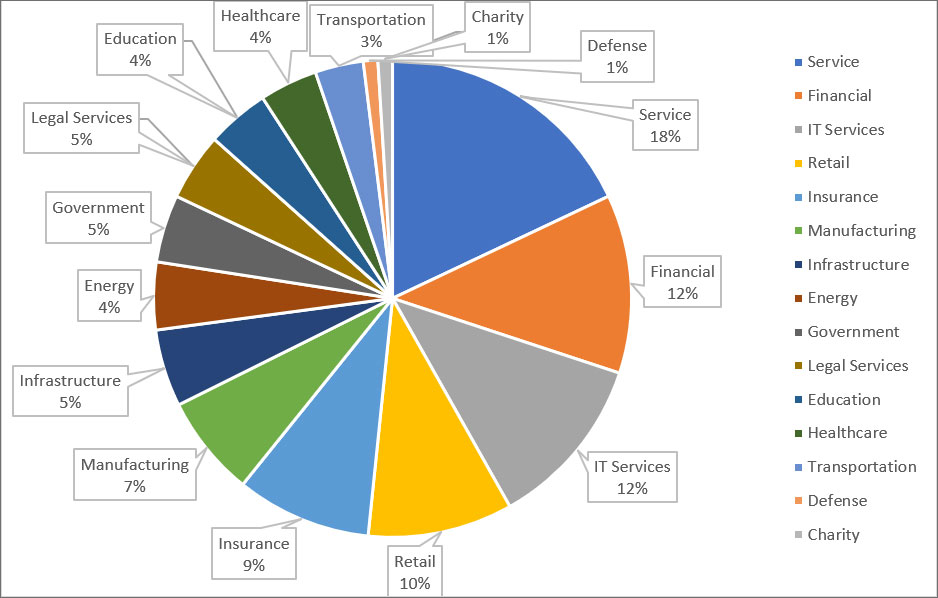 The following data is harvested from the victims and emailed to the owner of the phishing site:
Email
Password
IP Address
Region (Location)
Impact
Credential Theft
Unauthorized Access
Indicators of Compromise
Filename

10-August-2019.wav.html
14-August-2019.html
Voice-17-July2019wav.htm
Audio_Telephone_Message15-August-2019.wav.html
URL

hxxps[:]//aws[.]oficce[.]cloudns[.]asia/live/?email=
hxxps[:]//katiorpea[.]com/?email=
hxxps[:]//soiuurea[.]com/?email=
hxxps[:]//afaheab[.]com/?email=
hxxps[:]//aheahpincpea[.]com/?email
Remediation
Block the malicious URLs at their respective controls.
Scan for email attachments with the given filenames and block the senders.
Do not download files attached in emails coming from untrusted sources.
Do not enter credentials on any landing page without verifying its legitimacy.