Severity
Medium
Analysis Summary
A phishing campaign that pretends to be an Amazon AWS suspension notice for unpaid bills that looks good enough to trick many users.
A billing notice from a vendor, especially one like Amazon, that states that your account has been suspended for unpaid bills, may confuse a user enough to click on the email link.
Attackers are capitalizing on this confusion by sending emails that pretend to be from Amazon AWS Support at postmaster@amazon.com and that use a subject of "Your service has now been suspended".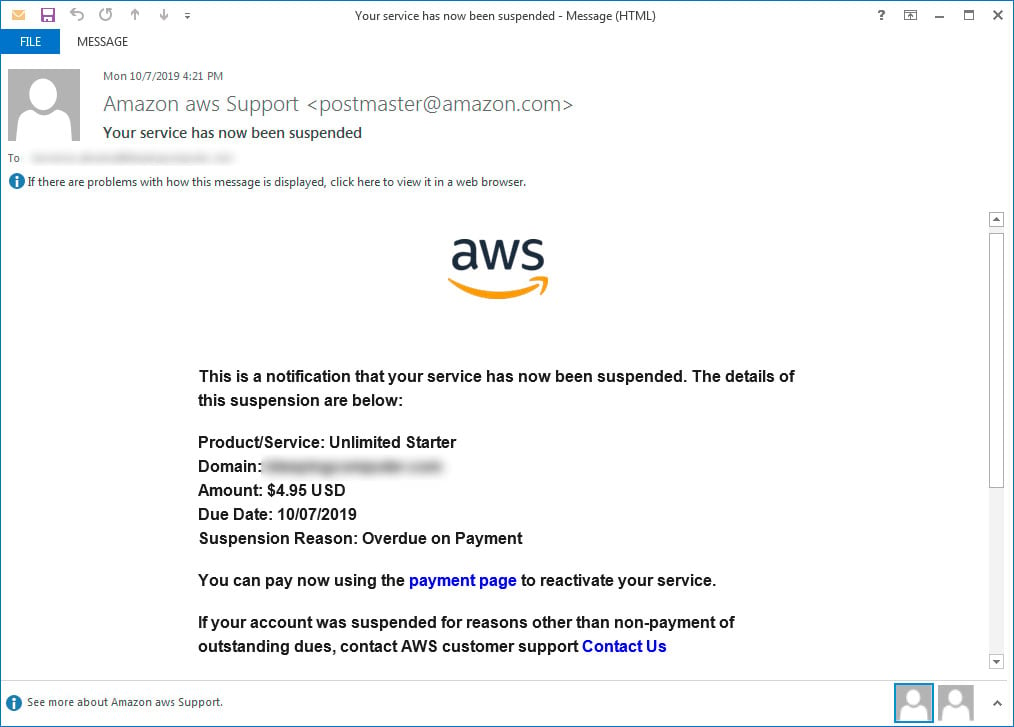 When you click on embedded link you will be brought to a fake Amazon AWS login page located at a site whose URL starts with aws.amazon.com, but is actually hosted on a different domain. If you are viewing the email on mobile, the full link won't be shown and users may be more easily confused.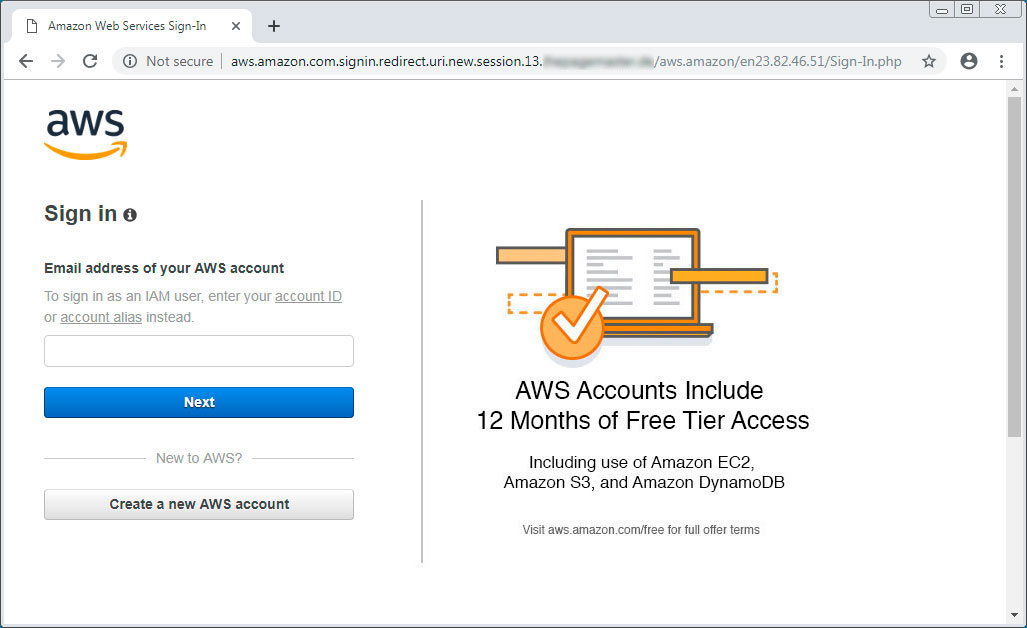 When a victim enters their credentials, the information will be saved for the phishers to retrieve later so that they can access your account. The user will then be redirected to the legitimate AWS login page.
Impact
Credential theft
Exposure of sensitive information
Indicators of Compromise
Email Subject
Your service has now been suspended

From Email
postmaster[@]amazon[.]com
Affected Vendors
Amazon
Remediation
Always be suspicious about emails sent by unknown senders.
Never click on the links/attachments sent by unknown senders.