Severity
High
Analysis Summary
Attackers have created an elaborate scheme to distribute a cryptocurrency trading program that installs a backdoor on a victim's Mac or Windows PC.
Security researcher MalwareHunterTeam discovered a scheme where an attacker has created a fake company that is offering a free cryptocurrency trading platform called JMT Trader. When this program is installed, it will also infect a victim with a backdoor Trojan.
This scheme starts with a professionally designed web site where the attackers promote the JMT Trader program .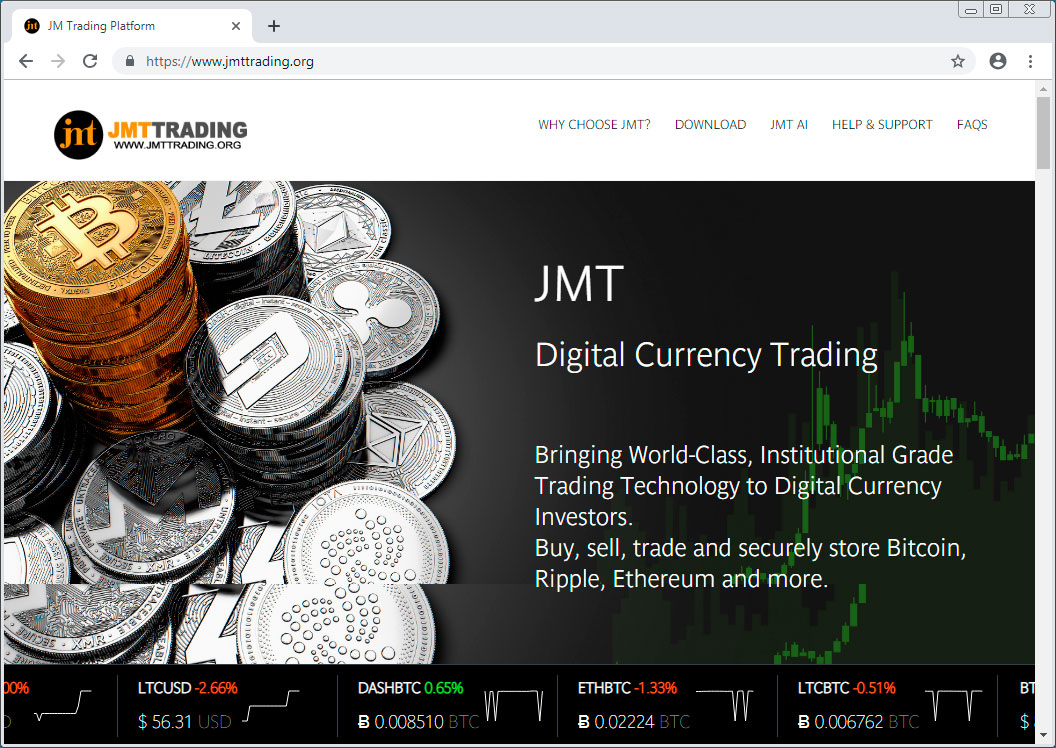 To help promote the site and program, they also created a Twitter account that is used to promote the fictitious company.

Impact
Financial loss
Exposure of sensitive information
Indicators of Compromise
Malware Hashes
MD5
48971e0e71300c99bb585d328b08bc88
c4aa6f87124320eadc342d2fe7364896
SH256
9bf8e8ac82b8f7c3707eb12e77f94cd0e06a972658610d136993235cbfa53641
4d6078fc1ea6d3cd65c3ceabf65961689c5bc2d81f18c55b859211a60c141806
07c38ca1e0370421f74c949507fc0d21f4cfcb5866a4f9c0751aefa0d6e97542
SHA1
4fcc84583126689d03acf69b9fca5632f7d44752
Remediation
Block all threat indicators at your respective controls.
Always be suspicious about emails sent by unknown senders.
Never click on the links/attachments sent by unknown senders.