Severity
High
Analysis Summary
Dridex is a sophisticated strain of banking malware that targets the Windows platform, delivering spam campaigns to infect computers and steal banking credentials and other personal information to facilitate fraudulent money transfers. Through its history and development, Dridex has used several exploits and methods for execution, including modification of directory files, using system recovery to escalate privileges, and modification of firewall rules to facilitate peer-to-peer communication for extraction of data. The malware's main use is to steal banking credentials and it has been attributed to the TA505 threat group (aka Evil Corp) known to have been active since at least Q3 2014.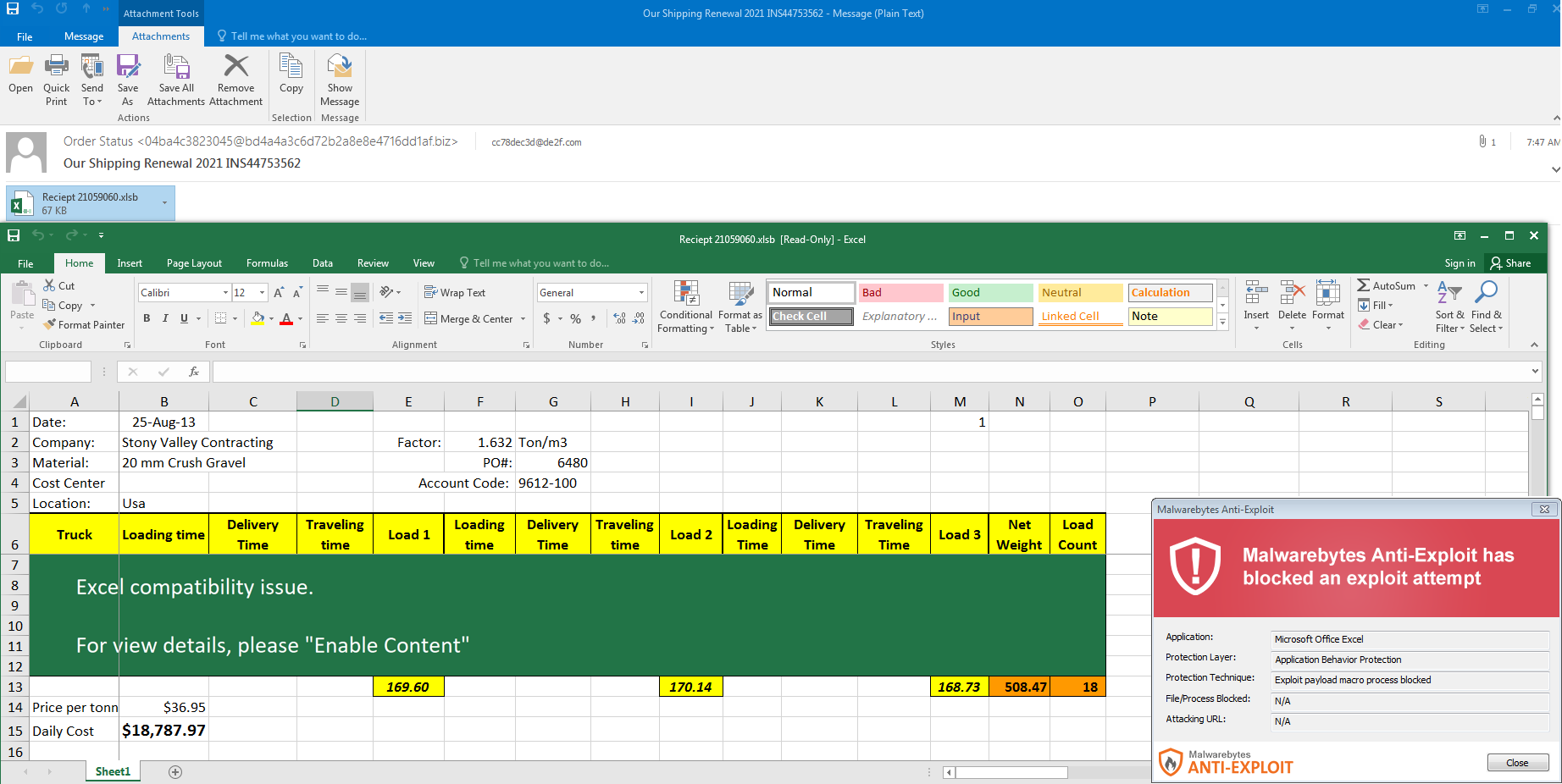 Impact
Credential theft
Financial loss
Exposure of sensitive data
Indicators of Compromise
MD5
ea3cc91ae1d7da1d5509530560f69f30
0e0c3c9cea7e59a5aee7a7ab2dd03eb2
c2b80fa119a1f182a24569df973f6b44
SHA-256
3280a91774e5c8df3749a4a0726b4f8c5c95d0cb6871fed865d240c50bed901f
cbe787bb7f1bde6de95013dc2293281218ea4d19e38a35e8269da70353b96dcc
7c80c1cbca689063977ae3ea76bf38553e02819ecb28b48ec2b1c7d4633e6052
SHA-1
d20d469fd924b4564621dc768a2d0ed9afcf0fae
4382b827fc1c3915d205e82384e1880146d4fc0a
68fd23b3b2acb7969ad4958a0eae8408b0c6aedc
URL
http[:]//212[.]114[.]52[.]129[:]80/download/flnam[.]dll
http[:]//37[.]120[.]239[.]185[:]80/download/dllmar[.]dll
http[:]//145[.]249[.]106[.]39[:]80/download/cxas[.]dll
http[:]//5[.]39[.]222[.]102[:]80/download/pdllod[.]dll
Remediation
Block all threat indicators at their respective controls.
Search all IOCs in your environment.