Severity
Medium
Analysis Summary
A phishing campaign targeting specific individuals, using DocuSign-themed lures and leveraging a public cloud storage service to host landing pages. The targeted users are from a variety of companies, but there appears to be no industry-specific targeting. The landing pages contain obfuscated JavaScript code and draw resources from multiple sites, some of which have TLS certificates associated with the email address contained in the list.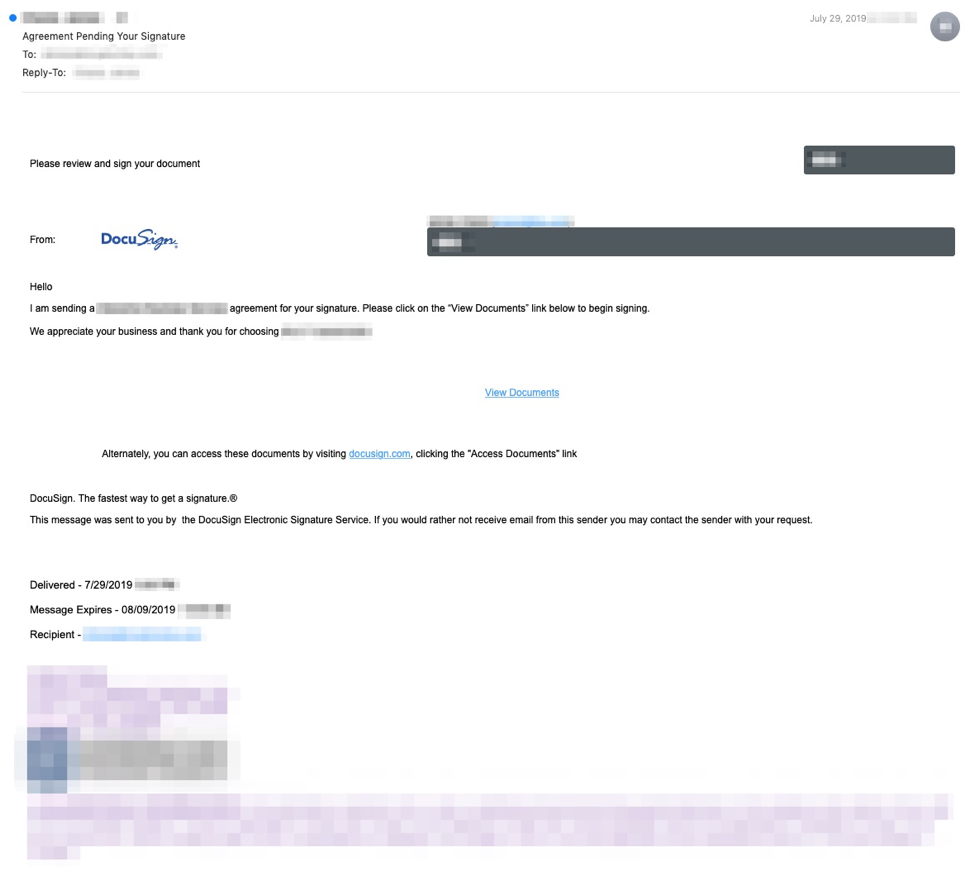 While the landing page for the credential phish also convincingly resembles DocuSign in branding and overall format, it is actually a phishing template that has been commonly used over the past few years: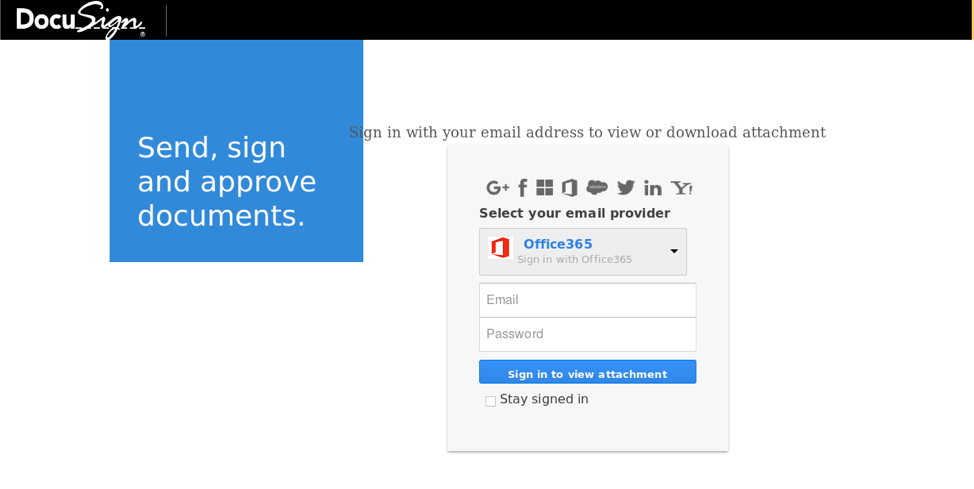 Impact
Credential theft
Indicators of Compromise
IP(s) / Hostname(s)
185[.]255[.]79[.]118
194[.]58[.]112[.]174

URLs
postmasterpledge[.]ru
dataanarchyofsons[.]site
whistleobohemian[.]info
300spartans[.]dancelikejoseph[.]xyz
xplicate[.]dancelikejoseph[.]info
dancelikejoseph[.]site
Remediation
Block all threat indicators at your respective controls.
Always be suspicious about emails sent by unknown senders.
Never click on the link/attachments sent by unknown senders.