Severity
Medium
Analysis Summary
DangerousPassword is a Chinese APT group that targets cryptocurrency companies. Found in 2018, the threat group uses decoy files with topics like "job description", "project risk profile", "monthly business report", etc. With a hefty number of domain names, Dangerous Password issues decoy files to organizations in Asia and Europe. The group uses phishing emails to deliver Trojan files that impersonate Google, Microsoft, and other servers. Once the files are executed, macros are launched to launch the attack.
Recently the threat actors used a chm file instead of a lnk file. The decoy file is a UI/UX designer job opportunity at LiveBank.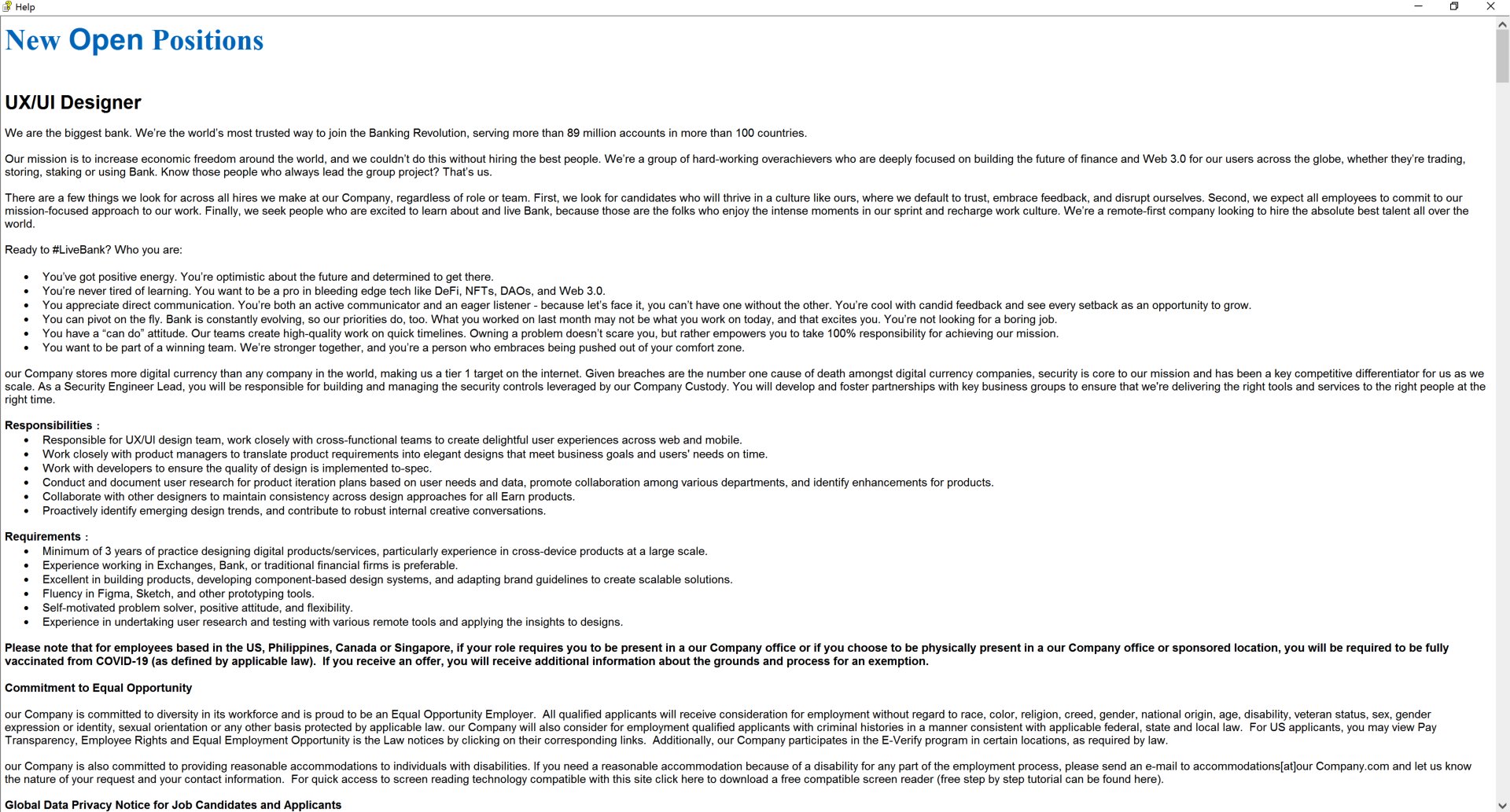 Impact
Information Theft and Espionage
Indicators of Compromise
MD5
42e5cebc15f181647e79bcc19784d08d
SHA-256
bdd109cba8346548dd6fe5110180aa23eb9f5805c90733025344a5881c15c985
SHA-1
0d57200895c572340857ebf2eb383dbc3a352d43
Remediation
Block all the threat indicators at your respective controls.
Search for IOCs in your environment.