Severity
Medium
Analysis Summary
Threat actors have been discovered distributing a new credential stealer written in AutoHotkey (AHK) scripting language as part of an ongoing campaign that started early 2020. Customers of financial institutions in the US and Canada are among the primary targets for credential exfiltration, with a specific focus on banks such as Scotiabank, Royal Bank of Canada, HSBC, Alterna Bank, Capital One, Manulife, and EQ Bank, as well as an Indian banking firm ICICI Bank. The multi-stage infection chain commences with a malware-laced Excel file that's embedded with a Visual Basic for Applications (VBA) AutoOpen macro, which is subsequently used to drop and execute the downloader client script ("adb.ahk") via a legitimate portable AHK script compiler executable ("adb.exe").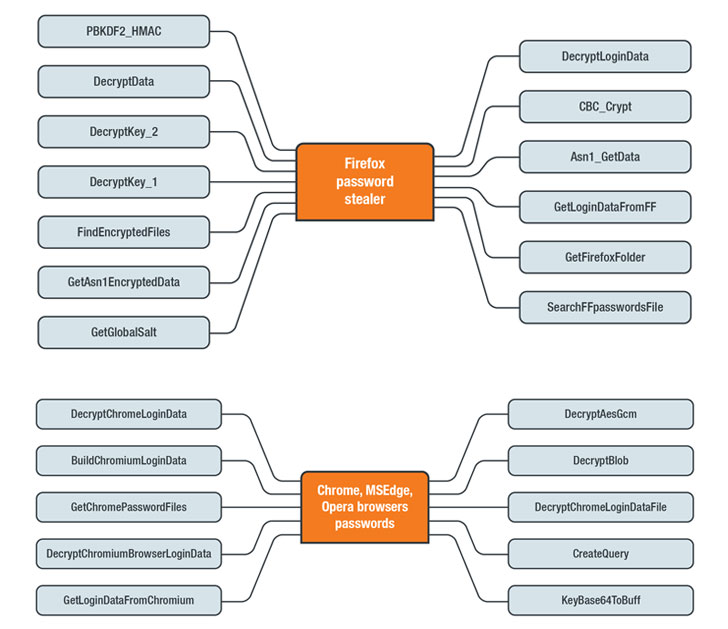 The downloader client script is also responsible for achieving persistence, profiling victims, and downloading and running additional AHK scripts from command-and-control (C&C) servers located in the US, the Netherlands, and Sweden. What makes this malware different is that instead of receiving commands directly from the C&C server, it downloads and executes AHK scripts to accomplish different tasks. Chief among them is a credential stealer that targets various browsers such as Google Chrome, Opera, Microsoft Edge, and more. Once installed, the stealer also attempts to download an SQLite module ("sqlite3.dll") on the infected machine, using it to perform SQL queries against the SQLite databases within browsers' app folders. In the final step, the stealer collects and decrypts credentials from browsers and exfiltrates the information to the C&C server in plaintext via an HTTP POST request.
Impact
Credential Theft
Data Exfiltration
Unauthorized Access
Indicators of Compromise
MD5

41190583bbbb2fd7f355c2e42b2d70a3
33e9cc02c07a2bf4af4123779f405126
SHA-256

bed925d7c0af493c9ccd2828d6fdefe6f4255bada51f645a8fffdd67e24b87fd
27d9eb869eea6c713c6f109eca867844e2feceb0783bda2b78f7a92dffc833f6
SHA1

9c9ebef0dc57e363dd3ce03bf2f29d2e6146a2d5
ebb94b5b3cd8378d15a3c14c8d401d927cc81464
Source IP

93[.]115[.]23[.]48
94[.]103[.]94[.]186
2[.]56[.]215[.]97
199[.]192[.]29[.]202
5[.]39[.]223[.]162
Remediation
Block the threat indicators at their respective controls.
Do not download files attached in untrusted emails.