Severity
High
Analysis Summary
Researchers discovered a campaign that distributed a credential stealer. Researchers also learned that the main code components of this campaign is written in AHK. By tracking the campaign components, it is found out that its activity has been occurring since early 2020. The malware infection consists of multiple stages that start with a malicious Excel file. In turn, this file contains an AHK script compiler executable, a malicious AHK script file, and a Visual Basic for Applications (VBA) AutoOpen macro.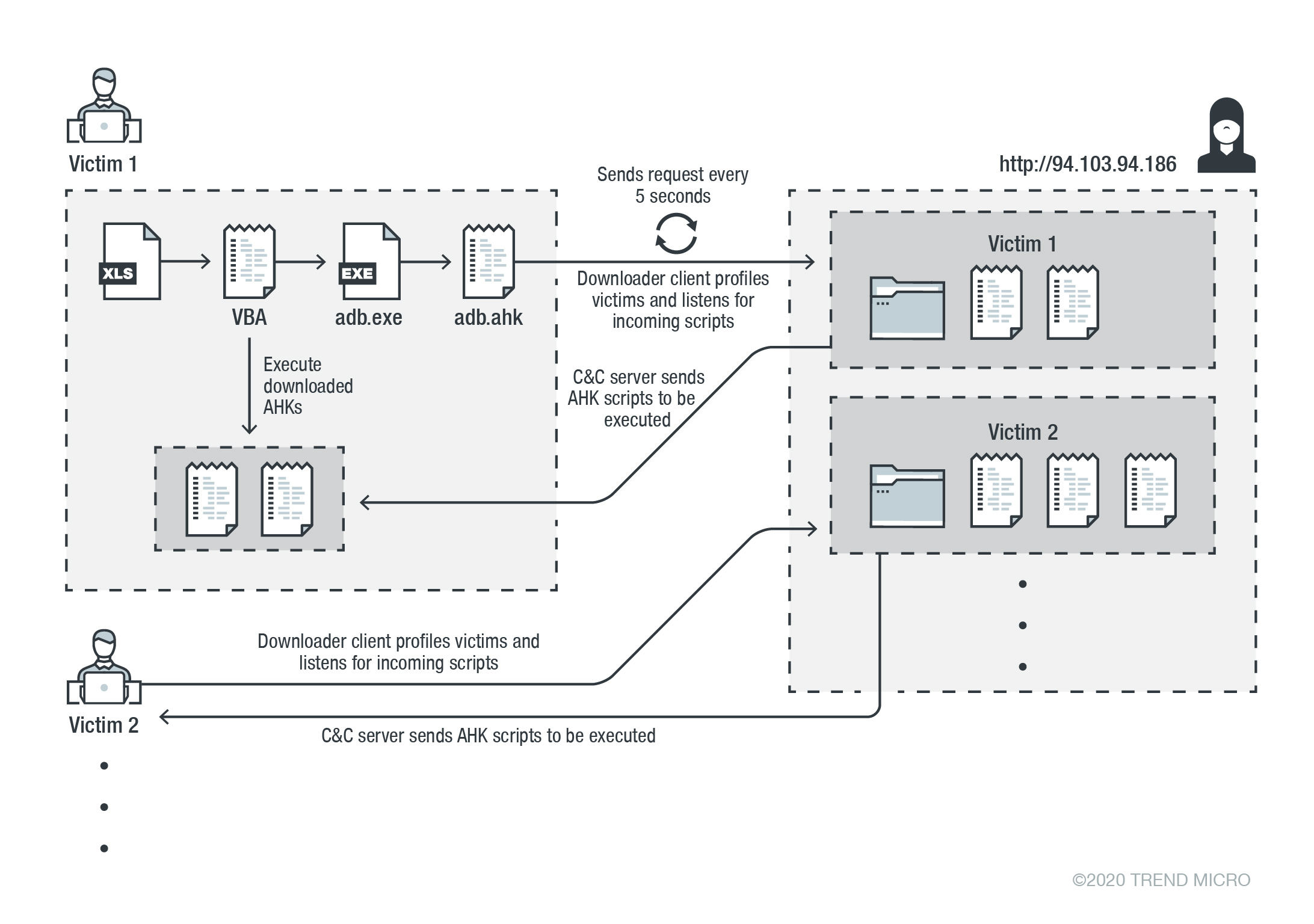 Among the downloaded components by the downloader client, researchers observed a stealer written in AHK. This script is responsible for harvesting credentials from various browsers and exfiltrating them to the attacker. 
Impact
Credential theft
Exposure of sensitive data
Indicators of Compromise
MD5

41190583bbbb2fd7f355c2e42b2d70a3
SHA-256

dd3087a377ee3d1959f6c17b1b13e5972d1783dfd708bd084150e44c30e3af6e
d8483908dc0a18c4b51bfe962279816c910fedbad1961e5c5ed081c250cc5f76
bed925d7c0af493c9ccd2828d6fdefe6f4255bada51f645a8fffdd67e24b87fd
a1f2606102e59bbc1a6de8912378821e83c32f31f6a402e8f3993ef966746b07
27d9eb869eea6c713c6f109eca867844e2feceb0783bda2b78f7a92dffc833f6
1994f37501d7fc3038129db09babc5ef67d5ab4c93a95b3b59bf2b5ffa1592ff
0078c476753613a78ff9e8f621fd28c1279c0981d519c44212b9d02e5fb4c81c
bed925d7c0af493c9ccd2828d6fdefe6f4255bada51f645a8fffdd67e24b87fd
SHA1

9c9ebef0dc57e363dd3ce03bf2f29d2e6146a2d5
Remediation
Block all threat indicators at your respective controls.
Always be suspicious about emails sent by unknown senders.
Never click on links/attachments sent by unknown senders.