Severity
High
Analysis Summary
Clop ransomware first appeared in 2019, which employs the .clop extension after encrypting the victim's data. It has become a common threat to organizations and corporations. Additionally, it is found that Clop attacks a victim's whole network as instead of just certain PCs.
To obtain initial access, the threat actors use a well-established network of affiliates. They then send a large number of spear-phishing emails to workers of an organization to induce infection.
Industrial enterprises were the target of 45% of Clop ransomware attacks, while IT companies were the target of 27% of these attacks.
The lull in the Clop ransomware gang's activities may be easily explained by the fact that some of its infrastructures were shut down in June 2021 as a result of a global law enforcement operation known as Operation Cyclone, which was coordinated by INTERPOL.
Ransom Note: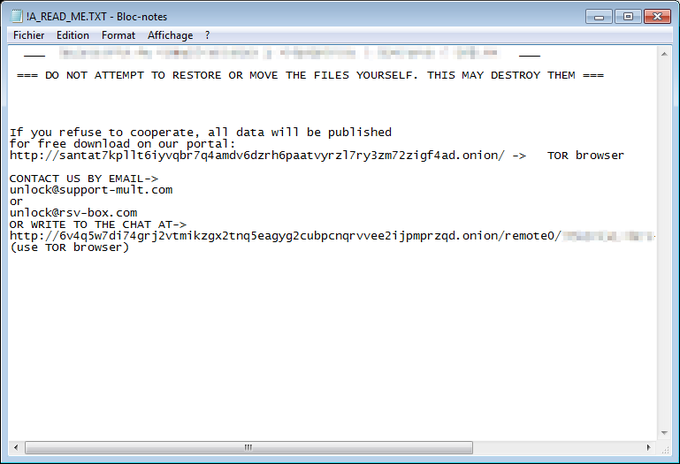 Impact
Indicators of Compromise
MD5
8752a7a052ba75239b86b0da1d483dd7
254a38e39d8cefb28ab838064d5f93f9
c41a0e1ddeb85b6326a3dc403a5fd0fa
SHA-256
3320f11728458d01eef62e10e48897ec1c2277c1fe1aa2d471a16b4dccfc1207
88af8d2ab468802fcb2a8ab7c4e9d99b01b3b5a07f57584ac387ed8dd8e8d8bc
d0cde86d47219e9c56b717f55dcdb01b0566344c13aa671613598cab427345b9
SHA-1
6eeef883d209d02a05ae9e6a2f37c6cbf69f4d89
a2c9968368037484304752f08212db1b4e400dcf
3c8e60ce5ff0cb21be39d1176d1056f9ef9438fa
Remediation
Block all threat indicators at your respective controls.
Search for Indicators of compromise (IOCs) in your environment utilizing your respective security controls.
Maintain cyber hygiene by updating your anti-virus software and implementing a patch management lifecycle.
Maintain Offline Backups – In a ransomware attack, the adversary will often delete or encrypt backups if they have access to them. That's why it's important to keep offline (preferably off-site), encrypted backups of data and test them regularly.
Emails from unknown senders should always be treated with caution.
Never trust or open links and attachments received from unknown sources/senders.