Severity
High
Analysis Summary
Chaos is a customizable ransomware builder that emerged on June 9 2021 (in underground forums) by falsely marketing itself as the .NET version of Ryuk despite sharing no such overlaps with the notorious counterpart. Since then, it has undergone active development and quick advancements, which have persuaded several attacker groups to adopt it. The most recent version, known as Yashma, was observed in the wild in May 2022. Yashma allows attackers to configure the ransomware so that it does not execute dependent on the language chosen on the victim's device. It can also disable antivirus software, backup services, storage services, remote desktop services, and credential vault services on victims' machines. Malware developers frequently employ this strategy to avoid infecting computers in their own region, which would draw the attention of local law authorities. The Chaos ransomware generator is said to still lack some of the capabilities that are seen in many existing ransomware families.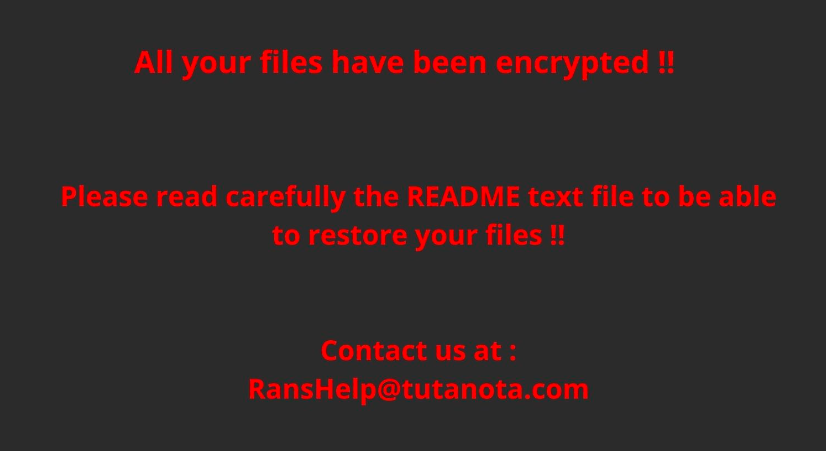 Impact
Indicators of Compromise
MD5
916ca2273debc1743307562e9b16aabd
bb7880e18ab1325325a3dc18025e7529
SHA-256
4b922409207ad4662325f16ba79bb9ff2a7f408deee9ea6a99c5a267c4cec602
93f2247fa11cd15da1b3fb96a1415134f3cb5e129495d5aee8ad0bc5445e695b
SHA-1
240b8e460be45891cd2529620b13afd230c5bc47
9aa69e6f49b5d4fc16218b5297f231a3e9a77726
Remediation
Block all threat indicators at your respective controls.
Search for Indicator of compromise (IOCs) in your environment utilizing your respective security controls
Maintain cyber hygiene by updating your anti-virus software and implementing a patch management lifecycle.
Maintain Offline Backups – In a ransomware attack, the adversary will often delete or encrypt backups if they have
access to them. That's why it's important to keep offline (preferably off-site), encrypted backups of data and test them
regularly.
Emails from unknown senders should always be treated with caution.
Never trust or open " links and attachments received from unknown sources/senders.