Severity
Medium
Analysis Summary
B1txor20 is a linxu-based backdoor which builds C2 communication channels using DNS Tunnel Technology. Along with its traditional backdoors, it also has functions like Socket5 proxy and remote installation and downloading rootkits. Since it is a fairly new backdoor, there are still some bugs present in the backdoor. The backdoor uses ZLIB compression, Base64 encoding, and RC4 encryption to protect it's traffic. The main features currently supported are shown below.
SHELL
Proxy
Execute arbitrary commands
Install Rootkit
Upload sensitive information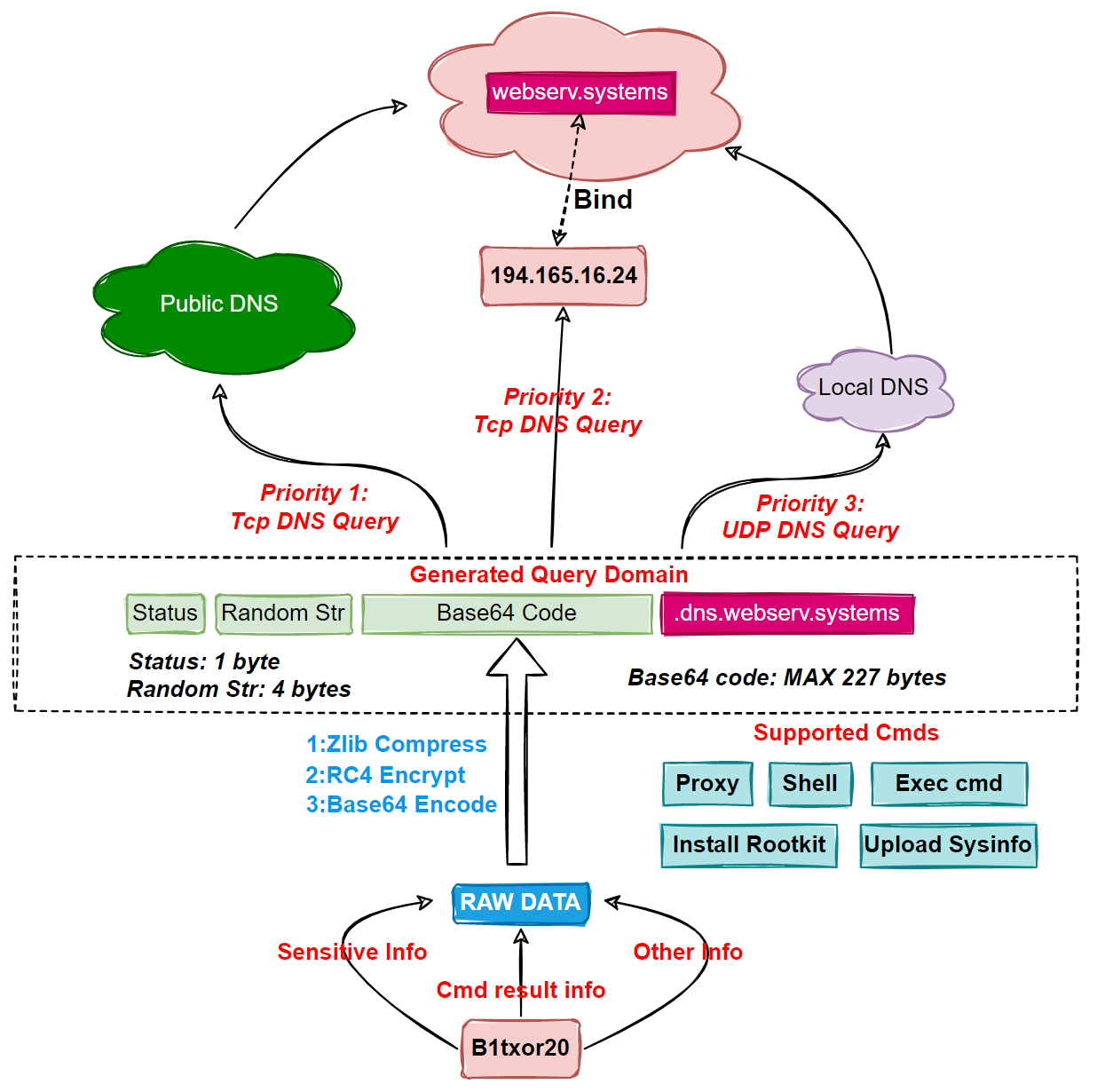 Basic Flowchart from Netlab.
Impact
Information Theft and Espionage
Exposure of Sensitive Data
Indicators of Compromise
IP
URL
http[:]//179[.]60[.]150[.]23[:]8000/xExportObject[.]class
http[:]//194[.]165[.]16[.]24[:]8229/b1t_1t[.]sh
http[:]//194[.]165[.]16[.]24[:]8228/b1t
http[:]//194[.]165[.]16[.]24[:]8228/_run[.]sh
http[:]//194[.]165[.]16[.]24[:]8229/b4d4b1t[.]elf
Remediation
Block all threat indicators at your respective controls.
Search for IOCs in your environment.