Severity
High
Analysis Summary
Hidden Cobra aka Lazarus APT, AppleWorm, APT C-26, Group-77, Guardians of Peace, Official 91, Red Dot, Term.Hermit, or Zinc, is one of North Korea's most sophisticated threat actors, operating since at least 2009. Initially, they concentrated on South Korea but in the previous months shifted its focus to worldwide targets and began initiating attacks for monetary gain. This actor has been linked to attacks in South Korea, the United States, Japan, and a number of other nations. Lazarus APT is suspected of being behind a number of diverse campaigns, including cyber espionage attacks on financial institutions, government agencies, and the military.
This group is said to be behind the wiper attack on Sony Pictures Entertainment in November 2014 as part of Novetta's Operation Blockbuster campaign. Lazarus Group's malware is linked to other known campaigns such as Operation Flame, Operation Troy, DarkSeoul, Operation 1Mission, and Ten Days of Rain. In the last several years, these hackers have stolen at least $1.7 billion in cryptocurrencies. To manipulate their victims, Lazarus employs specific toolkits. The group tries to conceal its behavior, making malware detection and analysis more difficult.
In November 2022, threat actors deployed a new version of the DTrack backdoor to attack organizations in Europe and Latin America. Since 2019, the Lazarus group has used DTrack as a modular backdoor in attacks against a wide range of targets, from financial environments to a nuclear power plan. Germany, Brazil, India, Italy, Mexico, Switzerland, Saudi Arabia, Turkey, and the United States have all been the target of recent attacks.
Most recently, the threat actors behind this APT group were seen using a decoy document about the job description for Mizuho Bank as a lure.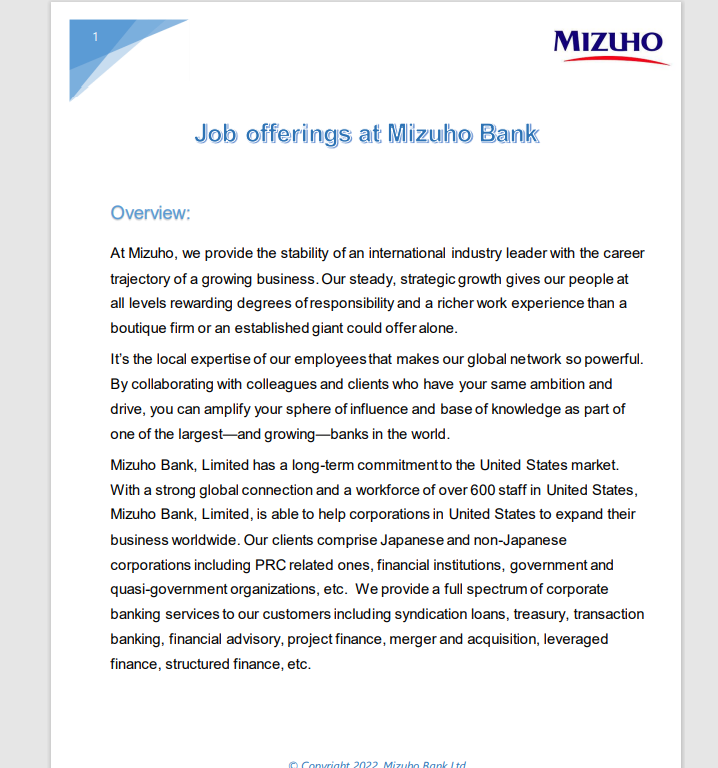 Impact
Information Theft and Espionage
Sensitive Information Exposure
Indicators of Compromise
MD5
31e154e560dff21f07f8aff37be6de9b
3ce53609211cae4c925b9fee88c7380e
SHA-256
d6c3d0d2dedfa37cd1bebded60f303b21da860dcac49cfaa06e3172f0b1138ce
826f2a2a25f7b7d42f54d18a99f6721f855ba903db7b125d7dea63d0e4e6df64
SHA-1
47729684f22da995af994b7f4d258726b11984bd
2ca125424de74d2385c01f5d8b7bed77feebbda9
Remediation
Always be suspicious about emails sent by unknown senders.
Never click on links/attachments sent by unknown senders.
Block all threat indicators at your respective controls.
Search for IOCs in your environment.