Severity
High
Analysis Summary
Emissary Panda – AKA APT27, BRONZE UNION, Iron Tiger, LuckyMouse, TG-3390, and Threat Group-3390 – has been active for more than a decade and remains a powerful adversary. This Chinese cyberespionage group targets organizations in the government, defense, aerospace, technology, manufacturing, and energy sectors. The group was involved in cyber espionage campaigns against Turkish organizations and the middle-east. They deploy Malware like China Chopper, Gh0st, HyperBro, and ZxShell to exploit applications networks.
APT27 has been using Zoho and Microsoft Exchange vulnerabilities to attack German companies. The exploits include:
Recently, the threat actors manipulated a code-signing certificate issued by VMPsoft, the company that created the VMProtect packer. The signed file is a SysUpdate backdoor loader, according to researchers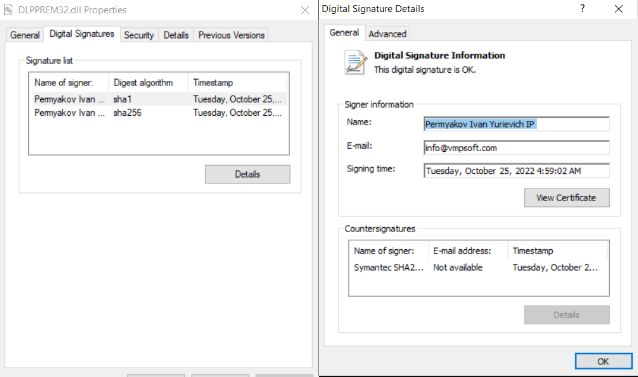 Impact
Information Theft and Espionage
Indicators of Compromise
MD5
3cfd36f2272eb9a2b2aec525bfb0ccc5
SHA-256
a8527a88fb9a48f043a0b762c7431fb52e601b72ff2fa0d35327e5cc72404edc
SHA-1
af397dda21641faa19fcbd840ff63fc7481c8dd7
Remediation
Block all threat indicators at your respective controls.
Search for Indicators of compromise (IOCs) in your environment utilizing your respective security controls
Do not download documents attached in emails from unknown sources and strictly refrain from enabling macros when the source isn't reliable.
Do not enable macros for untrusted files.