Severity
High
Analysis Summary
The Blind Eagle APT – aka APT-C-36 – is a cybercriminal group that mainly targets Colombian government institutions as well as important corporations in the financial sector, professional manufacturing petroleum industry. It has been active since 2018. This group has been linked to South America. Blind Eagle is a politically motivated nation-state actor that is conducting cyber espionage using NJRAT. The malware is delivered via a phishing email, which contains a malicious link and a weaponized word document.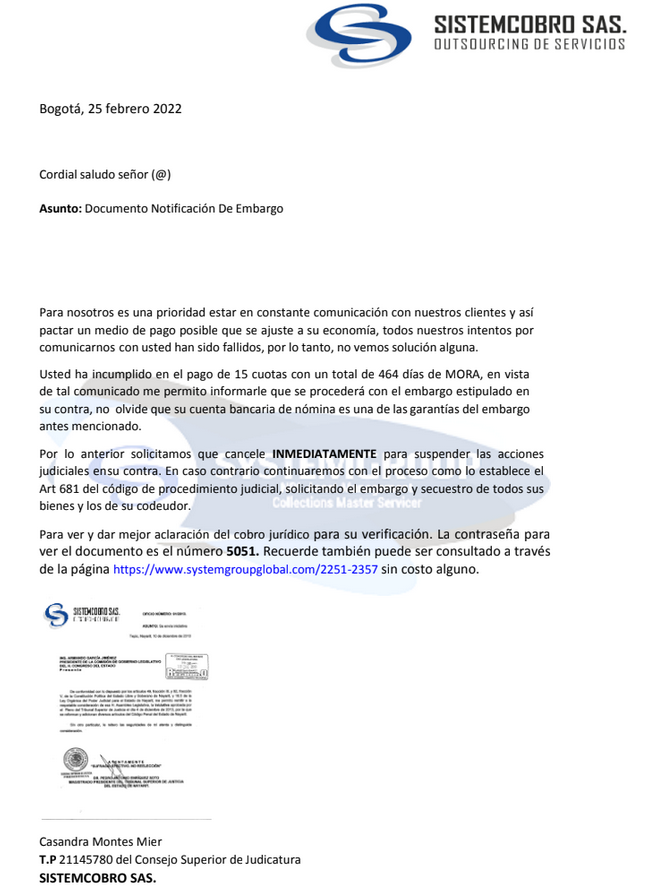 Impact
Information Theft and Espionage
Indicators of Compromise
Filename
Embargo Judicial RAD 254-1548[.]pdf
CKW[.]vbs
MD5
1aba36f72685c12e60fb0922b606417c
2d6d9d57325dfe778ebeb70449b75ed5
000bb96bd620e55ea6a358af4bcb418b
SHA-256
63a218d3fc7c2f7fcadc0f6f907f326cc86eb3f8cf122704597454c34c141cf1
dbcedd1cecc2d58688d9ea03d64f40621e417eae605f96c3fa148f5f22c03ff3
1414f343044fe0e9382838b5f457efc92a43b319bb56ef68e1f999d467637843
SHA-1
3552c184281abcc14e3b941841b698cfb0ec9f1d
fdcaf437a5aa2be91791de58bd6c378dd958d7e8
dc0725980af81ceb9ea2b9a2b264061cc53b9789
Remediation
Block all threat indicators at your respective controls.
Search for IOCs in your environment.