Severity
High
Analysis Summary
APT C-35 aka (Donot Team) has been actively dropping malicious android APK sample and targeting android users to exfiltrate data. The group has previously been active in the past and has now again shifted it's focus to android malware. The group has a history of attacking Pakistani government officials and military personnel and has been linked to India. They previously targeted Pakistani users with android malware named (StealJob) was used to target Pakistani android mobile users by Phishing on the name of "Kashmiri Voice".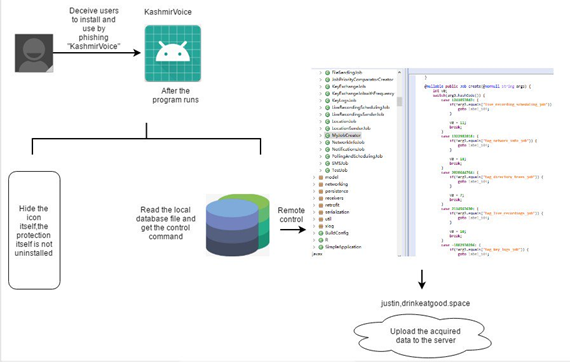 Impact
Information theft and espionage
Indicators of Compromise
Filename

Private Chat Messenger[.]apk
MD5

533e8dfa67bd816c76cac66b844d778d
SHA-256

8885752384e54f65c7bd94982fadfa016f906960e9a53492a908eda12335f5aa
SHA1

07b0aa7082829f114ccbb4576b60e6620645b5c4
Remediation
Block the threat indicators at their respective controls.
Always provide the right permissions.
Share data securely across apps.
Store private data within internal storage.
Disallow access to your app's content providers.