Severity
Medium
Analysis Summary
The Zoom Windows client is vulnerable to UNC path injection in the client's chat feature that could allow attackers to steal the Windows credentials of users who click on the link. On the Zoom client, when a chat message is sent using the chat interface, any URLs that are sent are converted into hyperlinks so that other members can click on them to open a web page in their default browser. The vulnerability is that the Zoom client will convert Windows networking UNC paths into a clickable link in the chat messages as well. If a user clicks on a UNC path link, Windows will attempt to connect to the remote site using the SMB file-sharing protocol to open the remote file. When doing this, by default Windows will send the user's login name and their NTLM password hash, which can be cracked using free tools like Hashcat to dehash, or reveal, the user's password. Researchers tested the UNC injection in Zoom and obtained the NTLM password hashes being sent to a server hosting the clicked on share.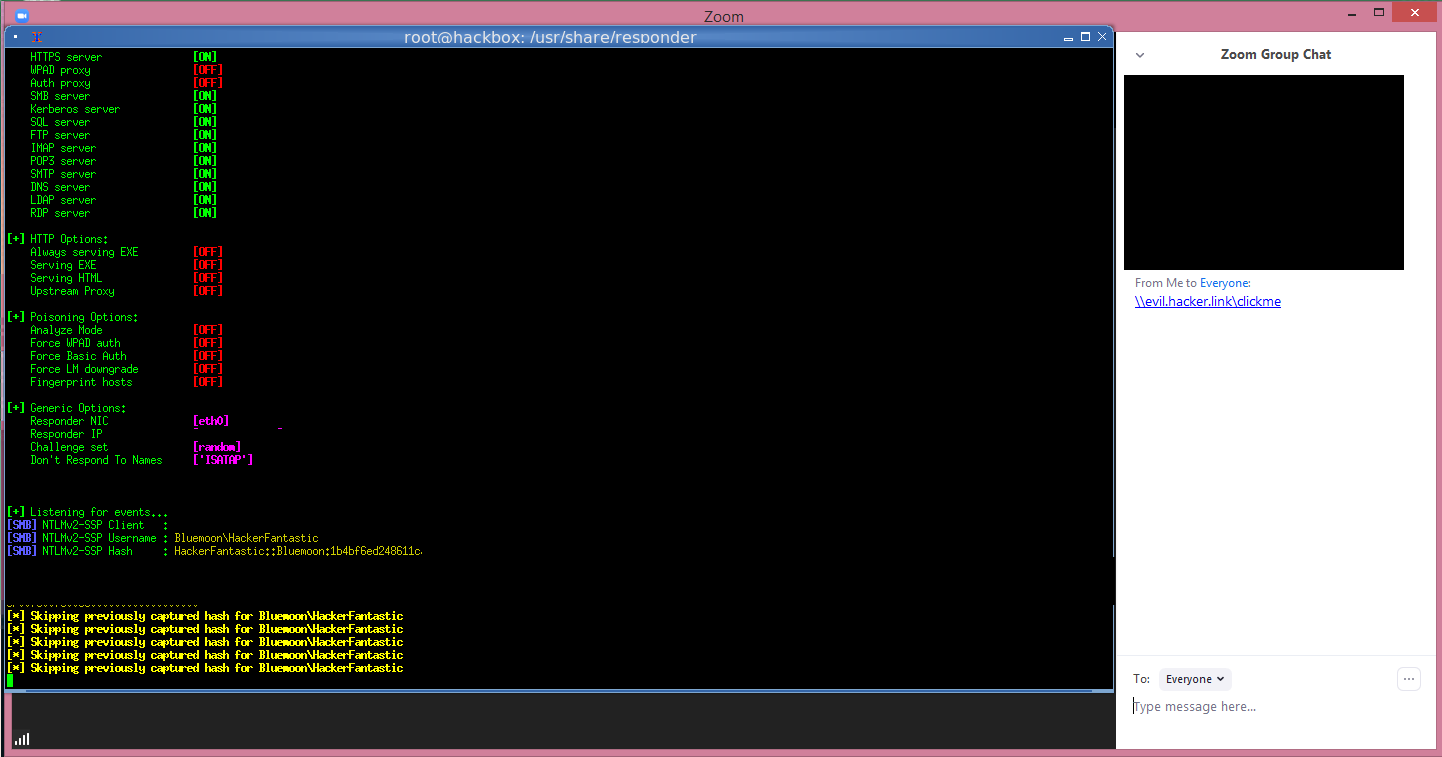 With the current power of our graphics cards and CPUs, a program like Hashcat can dehash passwords quickly. For example, the below hash for a fairly easy password was dehashed in just 16 seconds.

The UNC injects can also be used to launch programs on a local computer when a link is clicked. For example, clicking on a UNC path like \\127.0.0.1\C$\windows\system32\calc.exe will attempt to launch the Windows Calculator executable on the computer. Thankfully, Windows will prompt the user to allow the program to run before the program is executed.
Impact
Credential Leakage
Remediation
Earlier, we shared workarounds for this issue, but now Zoom has fixed this issue. Update to latest version.