Severity
Medium
Analysis Summary
A security researcher, Rajvardhan Agarwal, released a working exploit on Twitter that enables remote code execution in Chromium browsers for the V8 JavaScript engine. This zero-day vulnerability (really a one-day vulnerability) affects both Chrome and Microsoft Edge.
A patch has not been rolled out by google yet, but the latest version of V8 JavaScript fixes this vulnerability.
Working:
The PoC HTML file and a corresponding JavaScript file are loaded in any chromium-based browser. From there, the vulnerabilities in the browsers are exploited, and the calc.exe program (Windows calculator) is launched.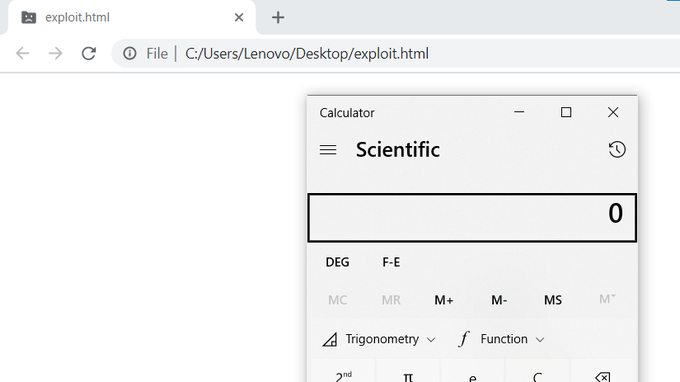 This exploit resembles the Type Mismatch bug used by Niklas Baumstark and Bruno Keith in the Pwn2Own 2021 competition.
The exploit also affects Opera and Brave browsers.
However, for the exploit to work, it needs to be chained with another exploit/vulnerability that can escape the Chromium sandbox. As the chrome sandbox prevents remote code execution and does not allow vulnerabilities to launch programs on host computers, the exploit cannot function alone.
Impact
Remote code execution
Affected Vendors
Affected Products
Google Chrome
Microsoft Edge
Opera
Brave
Remediation
Download the latest security plugins like the opera openSUSE-2021-296 and chromium security updates.
The exploit cannot function alone and requires another exploit to escape the google sandbox, therefore, the best course of action is to update the relative patches and install the latest updates.
While Google has not released a patch yet, a new patch update is set to release in the next week.