Severity
Medium
Analysis Summary
Cyclops Blink is an infectious Linux ELF executable. The executable has been associated by security agencies with a botnet that is used to target small offices. Office and home network devices have been targeted by this large-scale malware since 2019. Two samples of the botnet have been analyzed by security researchers and their information has revealed how it works: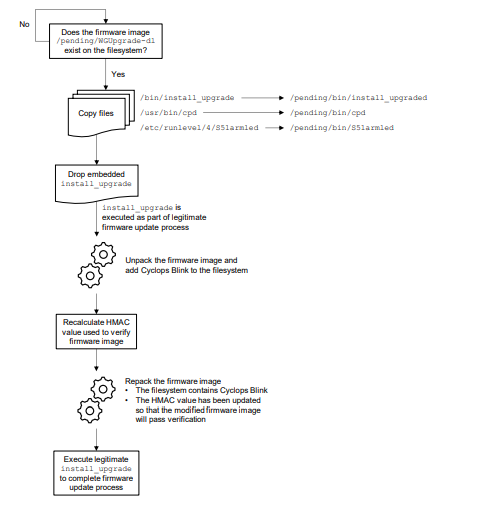 Cyclops Blink appears to have been professionally developed, given its modular design approach. A comparison of the core component functionality between the analysed samples indicates that they have most likely been developed from a common code base. – Security Researchers
The researchers have also attributed Cyclops Blink to Russian APT "Sandworm".
Impact
DDoS (Distributed Denial of Service)
File Encryption
System Infection
Indicators of Compromise
IP
100[.]43[.]220[.]234
96[.]80[.]68[.]193
188[.]152[.]254[.]170
208[.]81[.]37[.]50
70[.]62[.]153[.]174
2[.]230[.]110[.]137
90[.]63[.]245[.]175
212[.]103[.]208[.]182
50[.]255[.]126[.]65
78[.]134[.]89[.]167
81[.]4[.]177[.]118
24[.]199[.]247[.]222
37[.]99[.]163[.]162
37[.]71[.]147[.]186
80[.]155[.]38[.]210
217[.]57[.]80[.]18
212[.]202[.]147[.]10
212[.]234[.]179[.]113
185[.]82[.]169[.]99
93[.]51[.]177[.]66
80[.]15[.]113[.]188
80[.]153[.]75[.]103
109[.]192[.]30[.]125
Remediation
Block all threat indicators at your respective controls.
Search for IOCs in your environment.
Always be suspicious about emails sent by unknown senders.
Never click on links/ attachments sent by unknown senders.