Severity
High
Analysis Summary
Confucius APT, a threat actor/group primarily targeting government sectors in South Asia is active again in the region and targeting Pakistani officials in their latest decoy campaign deploying their Warzone RAT. the threat actor is trying to circumvent attacks with decoys that deliver the next stage payload via the template injection technique and a short C2 TTL (Time to Live).
A Warzone RAT was sent via malicious emails in the attack kill chain of the decoy document which indicates the capabilities of the cruise missiles implications for the Indian AIrforce and army. This is a very well-planned activity that is well thought and the document was crafted by the attacker group to entice the victims or targets into opening a file related to the ongoing India China border tension.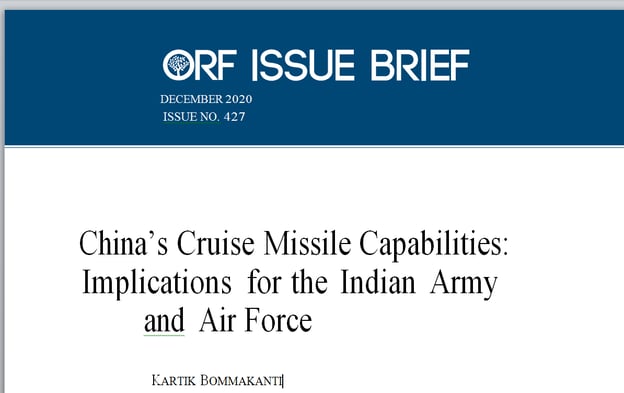 The document used template injection to download the next stage RTF exploit that downloaded the final stage Warzone payload using a DLL embedded in the RTF exploit.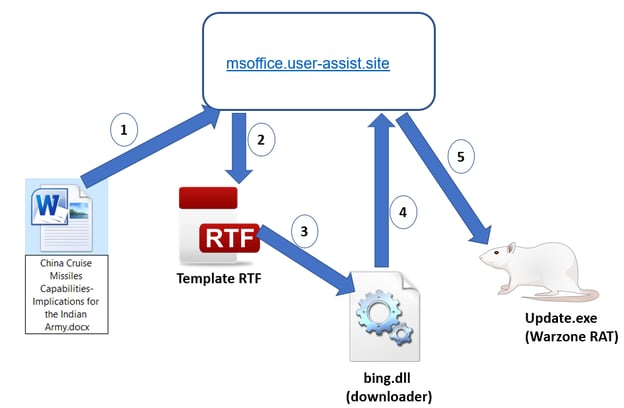 The various phases of the attack are as follows:
Victim opens the Word document
Document downloads template RTF
Exploit in RTF is triggered and bing.dll is dropped and executed
Bing.dll downloads Warzone RAT
The second decoy was observed in November 2020. Interestingly, this decoy had the same hash of the next stage RTF and the DLL payloads used in the first decoy document.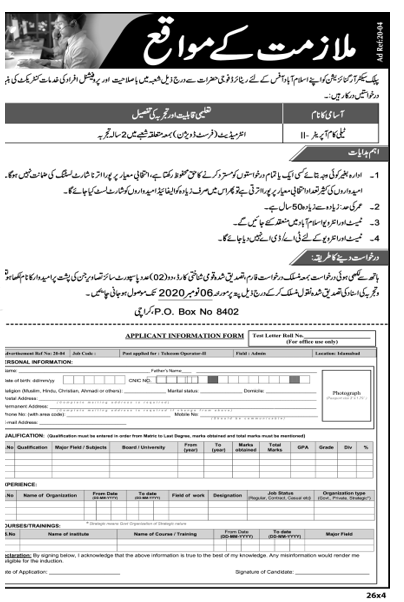 Another decoy document was found as an attachment which focuses on the Biden administration and what to expect from them in terms of nuclear weapon issues. The DLL file connected to the same C2 and contained the same PDB path in the above two documents.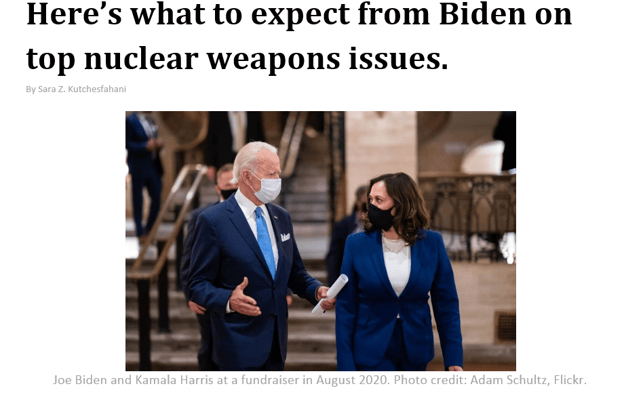 Impact
Information theft and espionage
Indicators of Compromise
Filename
Testing[.]docx
Suparco Vacancy Notification[.]docx
China Cruise Missiles Capabilities-Implications for the Indian Army[.]docx
MD5
c2528d0f946970e86e6ab9505a36d7b9
37f78dd80716d3ecefc6a098a6871070
9f54962d644966cfad560cb606aeade2
912141bb5b4020c2cc75a77c37928a3b
915f528202b036dc5d660f44c187f121
c2528d0f946970e86e6ab9505a36d7b9
dd37460956de36c0dabb72a603d5f86c
5554be4fea7ae659b067550228788bdf
b56c98106376f4704d5c45ba8c427c1b
346dc04c2c3627d3726c65f86ff495d0
deef1c2c9a63c76fa088bf4b2e62ce87
SHA-256
a3cd781b14d75de94e5263ce37a572cdf5fe5013ec85ff8daeee3783ff95b073
59ccfff73bdb8567e7673a57b73f86fc082b0e4eeaa3faf7e92875c35bf4f62c
b9b5a9fa0ad7f802899e82e103a6c2c699c09390b1a79ae2b357cacc68f1ca8e
2f5fc653550b0b5d093427263b26892e3468e125686eb41206319c7060212c40
07277c9f33d0ae873c2be3742669594acc18c7aa93ecadb8b2ce9b870baceb2f
a3cd781b14d75de94e5263ce37a572cdf5fe5013ec85ff8daeee3783ff95b073
686847b331ace1b93b48528ba50507cbf0f9b59aef5b5f539a7d6f2246135424
1c41a03c65108e0d965b250dc9b3388a267909df9f36c3fefffbd26d512a2126
59cd62ad204e536b178db3e2ea10b36c782be4aa4849c10eef8484433a524297
3ce48f371129a086935b031333387ea73282bda5f22ff78c85ee7f0f5e4625fe
ea52d6358d53fc79e1ab61f64cb77bb47f773f0aa29223b115811e2f339e85f5
SHA1
0128cc716adf8387563c146dd6be501824d1d527
6b0d33cdca77154ce11a5647e2ffdcc77b210ff7
f44d327b2d8109f9b2b5cfcf7fdc725f37dee803
8c30786f4f2de4fb3d9ca8ad8a542a078d3e3ff7
bcbf14769495126763ca3b73c486b38e0a87116a
0128cc716adf8387563c146dd6be501824d1d527
78d1f25c0bbdd58be218532b5af95c4af218b271
bc874ccd8760f4de56cd767987977d70f3bdf759
b205b08b47ce6bd15a20fd91a5936fa7dd8804dc
026cf3b25e3efc5169ca0ccd916b112cd4873bf3
38260c47f8ae19f91e15c1c9a5e654423a9234a2
Remediation
Block all threat indicators at your respective controls.
Search for IOCs in your environment.